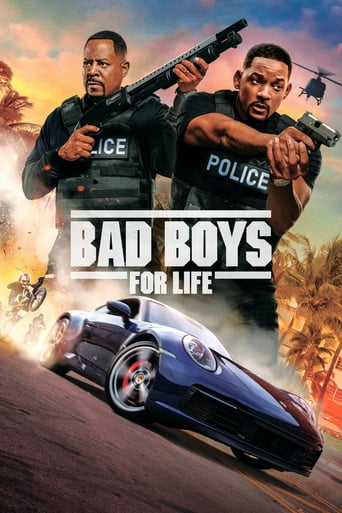 Marcus and Mike are forced to confront new threats, career changes, and midlife crises as they join the newly created elite team AMMO of the Miami police department to take down the ruthless Armando Armas, the vicious leader of a Miami drug cartel.
Reviews
Such a frustrating disappointment
... more
The film creates a perfect balance between action and depth of basic needs, in the midst of an infertile atmosphere.
... more
Ok... Let's be honest. It cannot be the best movie but is quite enjoyable. The movie has the potential to develop a great plot for future movies
... more
All of these films share one commonality, that being a kind of emotional center that humanizes a cast of monsters.
... more