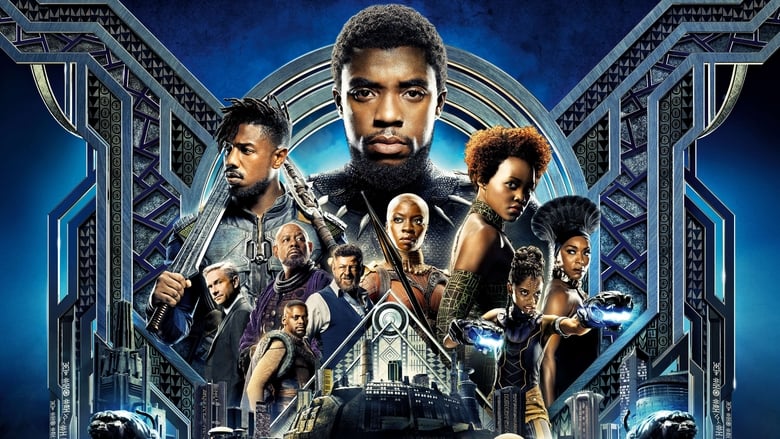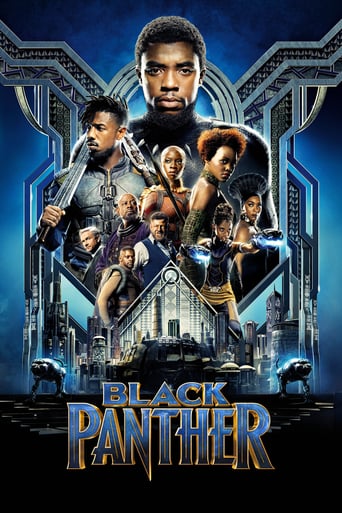 Black Panther
February. 13,2018 PG-13

Watch Now
King T'Challa returns home to the reclusive, technologically advanced African nation of Wakanda to serve as his country's new leader. However, T'Challa soon finds that he is challenged for the throne by factions within his own country as well as without. Using powers reserved to Wakandan kings, T'Challa assumes the Black Panther mantle to join with ex-girlfriend Nakia, the queen-mother, his princess-kid sister, members of the Dora Milaje (the Wakandan 'special forces') and an American secret agent, to prevent Wakanda from being dragged into a world war.
Reviews
Memorable, crazy movie
... more
It's hard to see any effort in the film. There's no comedy to speak of, no real drama and, worst of all.
... more
A terrific literary drama and character piece that shows how the process of creating art can be seen differently by those doing it and those looking at it from the outside.
... more
A terrific literary drama and character piece that shows how the process of creating art can be seen differently by those doing it and those looking at it from the outside.
... more
An insult to black people. Also an insult to the viewer's intelligence. A breathtakingly offensive movie.
... more
WAKANDA FOREVER. Go see black panther if you have not what are you doing with your life
... more
This was the first Marvel movie I had watched in over 4 years, and man did I hate it. I've always hated marvel movies, because of how predictable and boring the stories are. I mean, sure, they're well made movies, but holy crap. Why do people find these entertaining? All marvel movies play out the exact same. Introduce the protagonist, then the antagonist, insignificant stuff happens, a character "dies" then comes back, the 2 fight at the end, then all is well. Repeat 20 times with a different skin. This movie was no exception. I don't care that the almost the entire movie is black, I actually think that's awesome. I wish we had more movies that did this. My issue is this movie follows the formula to a T. It was just so boring. I will say, I did like a couple of things they did. I liked the costume and set design. They were amazing. Music was also nice. It was something different. The villains in this movie were also a little better than your standard marvel, but still not anywhere near the level of other villains in different movies. I've heard some people say the villain was very relatable, but he just seemed a bit too forced to me. Not to mention the political messages were so in your face it was ridiculous. *Spoiler* When Michael B Jordan's character said something like "there are thousands of black people everywhere that need help" or whatever, it was just so on the nose that it was ridiculous. What they could have done instead is maybe show more of what is wrong with black society, maybe show a bit more of the villain as he grew up. Let us see something like that. That way we can empathize with him. See what he struggled with. Because otherwise, he's just a villain. And that's all there is to it. *Spoiler End*Overall, just another cliche marvel movie with a different skin. Although this one is maybe just a tad better than the others, it still has the same weaknesses. If you like marvel, you'll like this. If you're like me, you'll hate it. If I had to recommend it to somebody, I'd say don't watch it. It was awful.
... more
Both my wife and I, who have "Wonder Woman" as one of our favorite movies, struggled thru this mess last night. We were really going to shut it off after giving it a chance for 20 minutes. We held out hope, but it was a dud! Here's my impressions of the good and bad: Good: The outifts were very colorful, and the African art looked nice. Bad: 1) an advanced society that has a monarchy, has fight-challenges, and with knives and spears? 2) how does a society become so advanced when cut-off from the world? the people there are an order-of-magnitude more intelligent than others? they sure didn't act it. 3) I understand what they were trying to do with the Africanized-English accents, but it made it hard to understand the dialogue at many points, 4) because the dialogue was not clear, the plot and subplots were lost on me. All I know is that they were all related and some relaties killed each other and there was revenge ... I really didn't feel anything for these characters, so I didn't rerun the scenes on the DVD, 5) no memorable special effects, 6) no cool, great music theme. Listen to the Wonder Woman theme music and you'll hear a great tune. I wasted my time with this, when I could have been finishing up Season 14 of Survivor on Amazon Prime.
... more