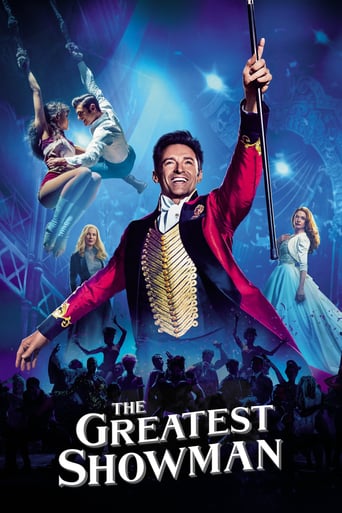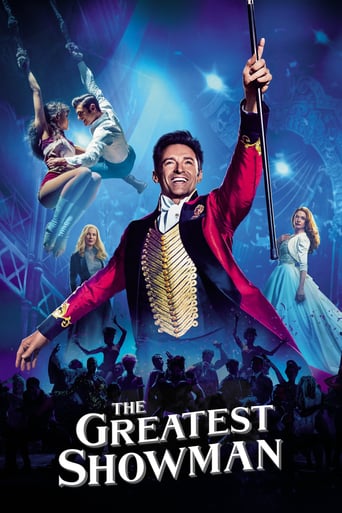 The Greatest Showman
December. 20,2017
This title is currently not available on Prime Video
The story of American showman P.T. Barnum, founder of the circus that became the famous traveling Ringling Bros. and Barnum & Bailey Circus.
Related
To All the Boys I've Loved Before
Lara Jean's love life goes from imaginary to out of control when her secret letters to every boy she's ever fallen for are mysteriously mailed out.
To All the Boys I've Loved Before
2018
Black Panther
King T'Challa returns home from America to the reclusive, technologically advanced African nation of Wakanda to serve as his country's new leader. However, T'Challa soon finds that he is challenged for the throne by factions within his own country as well as without. Using powers reserved to Wakandan kings, T'Challa assumes the Black Panther mantel to join with girlfriend Nakia, the queen-mother, his princess-kid sister, members of the Dora Milaje (the Wakandan 'special forces') and an American secret agent, to prevent Wakanda from being dragged into a world war.
Black Panther
2018
Ant-Man and the Wasp
Just when his time under house arrest is about to end, Scott Lang puts again his freedom at risk to help Hope van Dyne and Dr. Hank Pym dive into the quantum realm and try to accomplish, against time and any chance of success, a very dangerous rescue mission.
Ant-Man and the Wasp
2018
Mamma Mia! Here We Go Again
Five years after meeting her three fathers, Sophie Sheridan prepares to open her mother's hotel. In 1979, young Donna Sheridan meets the men who each could be Sophie's biological father.
Mamma Mia! Here We Go Again
2018
Maze Runner: The Death Cure
Thomas leads his group of escaped Gladers on their final and most dangerous mission yet. To save their friends, they must break into the legendary Last City, a WCKD-controlled labyrinth that may turn out to be the deadliest maze of all. Anyone who makes it out alive will get answers to the questions the Gladers have been asking since they first arrived in the maze.
Maze Runner: The Death Cure
2018
Incredibles 2
Elastigirl springs into action to save the day, while Mr. Incredible faces his greatest challenge yet – taking care of the problems of his three children.
Incredibles 2
2018
Ocean's Eight
Debbie Ocean, a criminal mastermind, gathers a crew of seven other female thieves to pull off the heist of the century at New York's annual Met Gala.
Ocean's Eight
2018
Love, Simon
Everyone deserves a great love story. But for seventeen-year old Simon Spier it's a little more complicated: he's yet to tell his family or friends he's gay and he doesn't know the identity of the anonymous classmate he's fallen for online.
Love, Simon
2018
Tomb Raider
Archaeologist Lara Croft sets off on a series of international adventures.
Tomb Raider
2018
Ready Player One
When the creator of a popular video game system dies, a virtual contest is created to compete for his fortune.
Ready Player One
2018
Reviews
The Age of Commercialism
... more
One of the wrost movies I have ever seen
... more
It is so daring, it is so ambitious, it is so thrilling and weird and pointed and powerful. I never knew where it was going.
... more
The movie really just wants to entertain people.
... more
I love this movie so much. I really do think its my number one. Ive never felt this good when ending the movie. Its one of those movies you wish would mever end and your dreading the ending coming.
... more
Before watching this movie, I was someone who listened to the critics and based a lot of what I wanted to see on their opinions. This movie changed all that. While it has garnered a mixed review with critics, this movie is widely adored by audiences; guess which group I agree with.First off, let me just say that the music is absolutely STUNNING. My five favorite numbers (in no order) are "The Greatest Show," "Come Alive," "The Other Side," "This is Me," and "Rewrite the Stars." These songs incorporate a mix of Broadway and Pop, and the vocals are absolutely amazing on each and every song!Speaking of performances, they are all outstanding. Zac Efron's return to musicals after the success of High School Musical is well worth the long wait, while Michelle Williams completely took me by surprise with her great singing voice. Rebecca Ferguson and Loren Allred both give Jenny a beautiful voice, but there are three people that steal the show above all the rest: 1) If you're seeing this show, part of the reason why you're seeing it is because of Hugh Jackman; this man truly is The Greatest Showman, and I honestly put his performance here on par with his performance in Les Mis (he seriously should've been nominated for an Oscar here, too); 2) While I never listened to Zendaya's music, I definitely will from here on out. This woman has the VOICE OF AN ANGEL; her performance with Zac on Rewrite the Stars is absolutely heartbreaking and beautiful. Also, for the first time ever, Zac found someone with as much chemistry with him as he had with Vanessa Hudgens; 3) The breakout performance definitely goes to Keala Settle; it is her song "This is Me" that will make you want to get out into the street and start dancing. She has so much power in that voice of hers, and I was so happy to see her perform the song at the Oscars (seriously, this song should've won over Remember Me, and I almost never think that a song should beat out a Disney song).In other words, if you've seen this movie, go and see it. This might just be my favorite movie ever. These guys absolutely hit it out of the park, and if it takes a few years for the critics to realize just how wrong they are, then so be it.THIS IS THE GREATEST SHOW!
... more
I may have been mistaken but this film is advertising equality with gorillas and bearded women. Then claiming that these events were true to try and make us feel special that we witnessed a true story. Hugh Jackman disappointed me from going from The Wolverine to a singing, dancing, cheating loonie. Being a child out of the High School Musical era, Zac Efron left a disappointing performance being a rich play boy, going for a girl half his age. I wanted to tear my eyes out when i saw the little boy about to sing the worst solo trying to make us feel sorry for him being a child on the streets with dreams, cliche or what. The film want even good enough to land a real award, all they got was kids choice award. Every time i hear "this is the greatest show" on the radio i am deafened and reminded of that traumatic experience that i went through of cheesy songs to try and convince people that they are having a good time. Don't watch this unless you want to hear the worst song since gangnam style stuck in your head for eternity.
... more
Great feel good story, great music, and acting. Incredible sets. Hugh Jackman, Zac Efron , and Zendaya are all outstanding.
... more