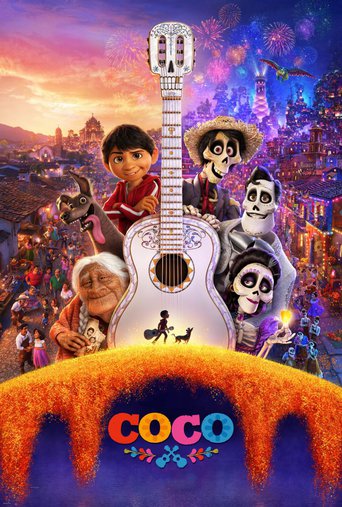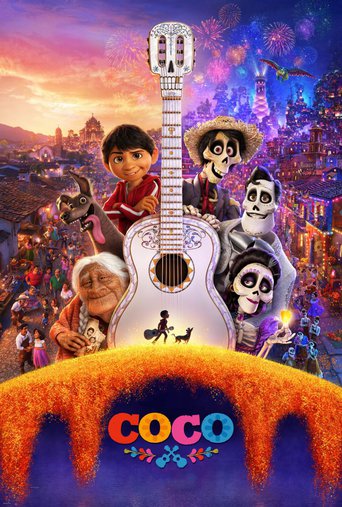 Coco
October. 27,2017
This title is currently not available on Prime Video
Despite his family's baffling generations-old ban on music, Miguel dreams of becoming an accomplished musician like his idol, Ernesto de la Cruz. Desperate to prove his talent, Miguel finds himself in the stunning and colorful Land of the Dead following a mysterious chain of events. Along the way, he meets charming trickster Hector, and together, they set off on an extraordinary journey to unlock the real story behind Miguel's family history.
Reviews
Save your money for something good and enjoyable
... more
not horrible nor great
... more
It's entirely possible that sending the audience out feeling lousy was intentional
... more
what a terribly boring film. I'm sorry but this is absolutely not deserving of best picture and will be forgotten quickly. Entertaining and engaging cinema? No. Nothing performances with flat faces and mistaking silence for subtlety.
... more
This movie was so great it made me laugh and cry (kinda) im not surprised it got 2 Oscars. the story was amazing ,the animation wonderful and the songs beautiful. That's why I gave this movie a 10/10
... more
Never seen an animation as detailed and beautiful as this movie. The love and passion this movie provides gives an enjoyable time.
... more
My heart. My soul. My heart and my soul. I'm still crying. Enough said.
... more
Wondrfull movie, can't say enough good about its ..
... more