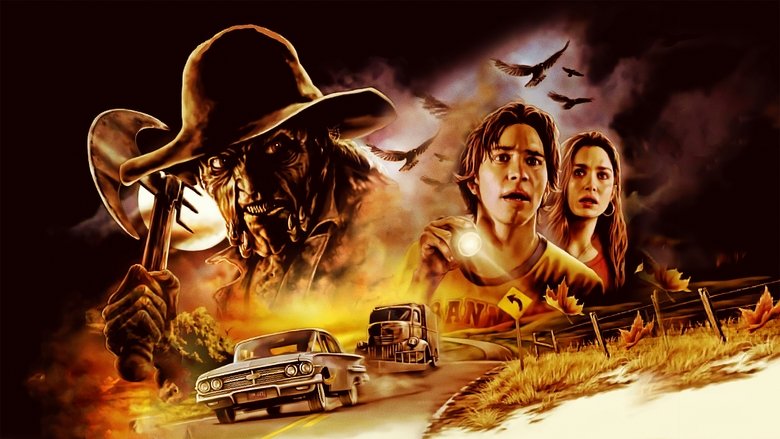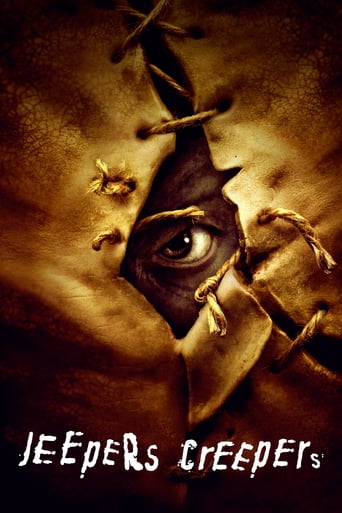 A brother and sister driving home through an isolated countryside from college encounter a flesh-eating creature in the midst of its ritualistic eating spree.
Reviews
Clever and entertaining enough to recommend even to members of the 1%
... more
The storyline feels a little thin and moth-eaten in parts but this sequel is plenty of fun.
... more
Not sure how, but this is easily one of the best movies all summer. Multiple levels of funny, never takes itself seriously, super colorful, and creative.
... more
One of the only reasons people give this movie negative reviews is because of the director...
... more
I thought this was a joke of a horror movie, kind of like the Sharknado series, except they aren't serious. Justin Long was a poor choice, his bravado isn't believable, he wants to impress his sister, wtf?? Horror movies don't have to be people making absolutely stupid, unexplainable choices, that's the hallmark of a bad horror movie, just the same as horror films that only rely on loud bangs and flashes of light or 'scary' images. It's funny how many people think this was an good movie, but then again the masses usually like crap!
... more
This movie was above average as just a movie(not really a horror) and it was genuinely funny. It's the only horror that I've ever seen that has comedy elements at the right timing, so as to not ruin the scares - but the scares, in and of themselves, were not good enough. I know it's a tired complaint that "people act stupid in horror movies", but most of the time I disagree, or at least understand the character's motivation. But in this one, the lack of suspension of disbelief - on behalf of stupidity - actually managed to ruin much of the movie for me. An example, early spoilers: so the siblings is harassed by some creepy dude in a car, and they later see him throwing some suspiciously lumpy sheets down a pipe. They decide to go back and check if those were really dead people - that's fine, I understand being curious. But then the brother gets stuck down the pipe with a bunch of bodies, and instead of yelling at his sister to go get some help, he demands that she waits at the road for someone else to drive by, so that she can tell them to go get the police. This is completely unbelievable; nobody would ever leave their car out in the open like that, when it is clearly established that an apparent serial killer is one of the only ones who frequents the place. And since the creepy dude previously saw that they were two in the car, he'll just go kill them both the second he spots it - so it's not even in the brother's own selfish interest that she stays. Why not just hide, and wait for his sister come back with the police? I know they actually got away, and I know it's minor, but it just bugged me.Adding to that, when the brother sees the first body, he takes minutes to even react, and when he finally starts looking for an exit, he stops to do stuff like properly tie his shoes, and further stare at all the bodies. A real non-fictional human would instantly panic at the first sign of death, and get the hell outta there, because stuff like like this are what helped us survive as a species. "I'm not seeing this" - no, cause you'd be gone right now. Situations like these happens all the time in this movie, and that's sad. Because it doesn't mean that the jump-scares are not perfectly timed, and that this movie is not exciting, or original. It also has a lot of indie-charm to it. It just ruins much of the great pacing and atmosphere, when the only time you will ever see a character just standing there, is in the face of immediate danger.And one last thing. The description for this movie - ritual murder monster - is a huge spoiler, and only first revealed by the second half of the movie. I spent the first twenty minutes being scared of the person in the car, and then I read the description and spent the rest of the time waiting for the monster to appear, killing the suspension. That said, the simple lore behind the monster was great. I just wish it didn't look at stupid as it did, and that it had eaten someone's hair as a first priority.
... more
Stupid B film. Terrible dialogues. Slow reactions. Bad acting. Terrible ending. Stupid script.. How high do you have to be to be able to make This? By far the cheapest horror movie ever. I do not recommend this film for anyone. This was painful to watch. This movie hurts physically and mentally. This should be nominated for worst movie. So glad I watched this pirated at home without paying.
... more