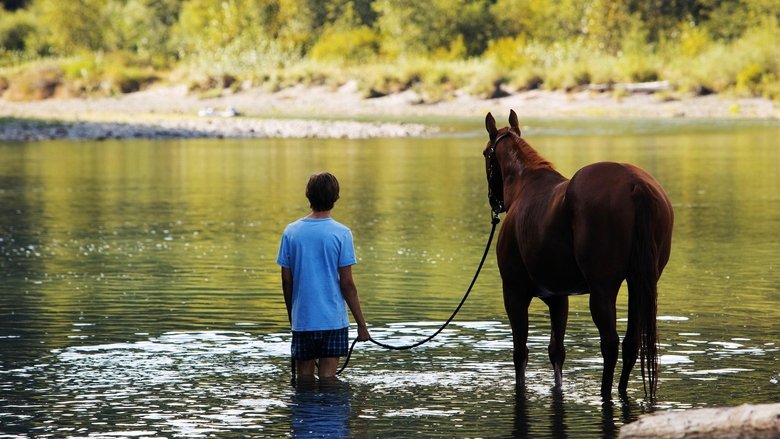 Charley Thompson, a teenager living with his single father, gets a summer job working for horse trainer Del Montgomery. Bonding with an aging racehorse named Lean on Pete, Charley is horrified to learn he is bound for slaughter, and so he steals the horse, and the duo embark on an odyssey across the new American frontier.
Reviews
Good , But It Is Overrated By Some
... more
There are moments in this movie where the great movie it could've been peek out... They're fleeting, here, but they're worth savoring, and they happen often enough to make it worth your while.
... more
The film's masterful storytelling did its job. The message was clear. No need to overdo.
... more
I found the DVD for this movie at my local public library. My wife watched it separately online while she was at the gym.There is a horse racing theme, and the older horse that Charley befriends is named "Lean on Pete", thus the title of the movie. These are quarter horses, generally for sprint racing at various distances shorter than a quarter mile.Charlie Plummer is teenager Charley, living with a sketchy dad and no mother, she ran off some time earlier. Charley is a good kid, never complains, runs track, plays football, but isn't getting much parental support.He is industrious enough to approach a man for a job and gets hired to help out with the horses. The $20 or $30 bucks a day he gets often goes for groceries. But Charley's life changes when his buddy, Pete, getting too slow to win, is headed to be sold to a Mexico slaughterhouse.Charley has to grow up quickly, he sets off on a personal odyssey after his dad dies from an unexpected complication, so Charley and Pete head from Portland to Laramie, Wyoming looking for his aunt. The movie runs a bit slow in several places but young Plummer creates a very interesting and genuine Charley. It isn't a new subject but it is done interestingly.
... more
You watch this expecting to be some twist at the end that redeeems the whole movie but there isn´t. The acting was good though.
... more
What the hell kind of person thinks it is a good idea to make a movie like this? Must be friends with the idiot who made Manchester By the Sea because there is something called purposeful violence in film, but there are some things that are so far embedded in taboo that you should just not go there. Divine Dog Syndrome is a film term...same thing goes for horses. What the hell drives someone to write that horrific scene into a film is beyond me. Charlie lost and lost again...the horse getting spooked would have been the moment where he saved what couldn't be saved...like himself and there is the hope. I do not care if this gets posted, but I would like you to forward this to the dick who thought it was a pivotal moment that needed to be in the final cut. Coming of age is supposed to give hope and inspire. You did neither. I grabbed a Sharpie and wrote on the dvd, "do not watch horse dies" before returning it to redbox. If someone did that for me with Manchester, I would be better off today.
... more
This movie took a dark turner quickly, wasn't really expecting that, I was waiting for a family kind of adventurism coming of age movie, however, it's still a stirring and heartful movie. Lean on Pete is a film that tackles the world through the idealism of a boy and the realism of the adults around him with the horse representing the perception of things from each side as Charlie gets quickly attached to it and adults trying to get rid of it, I love how it represented hope and shelter for a kid with an uncertain future. as a whole, it's a very touching film even if I can reproach him the slow pace and rhythm
... more