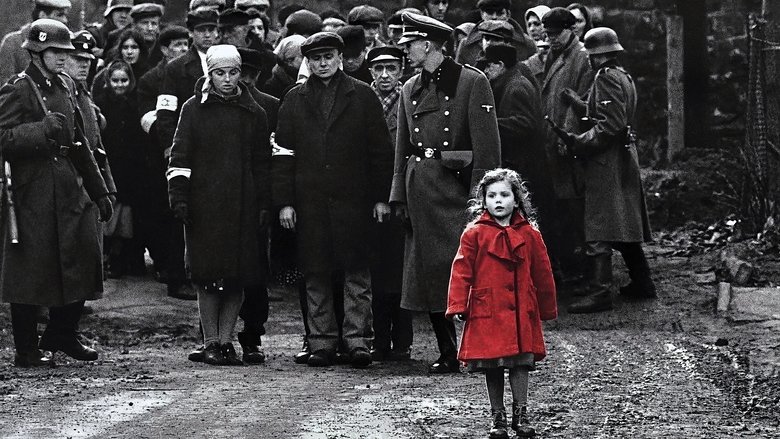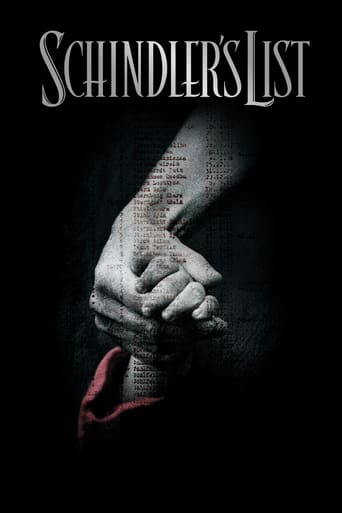 Schindler's List
December. 15,1993 R

Watch Now
The true story of how businessman Oskar Schindler saved over a thousand Jewish lives from the Nazis while they worked as slaves in his factory during World War II.
You May Also Like
Prime Video
Dilwale Dulhania Le Jayenge
Raj is a rich, carefree, happy-go-lucky second generation NRI. Simran is the daughter of Chaudhary Baldev Singh, who in spite of being an NRI is very strict about adherence to Indian values. Simran has left for India to be married to her childhood fiancé. Raj leaves for India with a mission at his hands, to claim his lady love under the noses of her whole family. Thus begins a saga.
Dilwale Dulhania Le Jayenge
1995
HBO max
The Shawshank Redemption
Framed in the 1940s for the double murder of his wife and her lover, upstanding banker Andy Dufresne begins a new life at the Shawshank prison, where he puts his accounting skills to work for an amoral warden. During his long stretch in prison, Dufresne comes to be admired by the other inmates -- including an older prisoner named Red -- for his integrity and unquenchable sense of hope.
The Shawshank Redemption
1994
Paramount+
The Godfather: Part II
In the continuing saga of the Corleone crime family, a young Vito Corleone grows up in Sicily and in 1910s New York. In the 1950s, Michael Corleone attempts to expand the family business into Las Vegas, Hollywood and Cuba.
The Godfather: Part II
1974
Prime Video
The Godfather
Spanning the years 1945 to 1955, a chronicle of the fictional Italian-American Corleone crime family. When organized crime family patriarch, Vito Corleone barely survives an attempt on his life, his youngest son, Michael steps in to take care of the would-be killers, launching a campaign of bloody revenge.
The Godfather
1972
Prime Video
Saving Private Ryan
As U.S. troops storm the beaches of Normandy, three brothers lie dead on the battlefield, with a fourth trapped behind enemy lines. Ranger captain John Miller and seven men are tasked with penetrating German-held territory and bringing the boy home.
Saving Private Ryan
1998
Prime Video
Forrest Gump
A man with a low IQ has accomplished great things in his life and been present during significant historic events—in each case, far exceeding what anyone imagined he could do. But despite all he has achieved, his one true love eludes him.
Forrest Gump
1994
HBO max
The Green Mile
A supernatural tale set on death row in a Southern prison, where gentle giant John Coffey possesses the mysterious power to heal people's ailments. When the cell block's head guard, Paul Edgecomb, recognizes Coffey's miraculous gift, he tries desperately to help stave off the condemned man's execution.
The Green Mile
1999
Prime Video
Pulp Fiction
A burger-loving hit man, his philosophical partner, a drug-addled gangster's moll and a washed-up boxer converge in this sprawling, comedic crime caper. Their adventures unfurl in three stories that ingeniously trip back and forth in time.
Pulp Fiction
1994
HBO max
Life Is Beautiful
A touching story of an Italian book seller of Jewish ancestry who lives in his own little fairy tale. His creative and happy life would come to an abrupt halt when his entire family is deported to a concentration camp during World War II. While locked up he tries to convince his son that the whole thing is just a game.
Life Is Beautiful
1997
HBO max
Se7en
Two homicide detectives are on a desperate hunt for a serial killer whose crimes are based on the "seven deadly sins" in this dark and haunting film that takes viewers from the tortured remains of one victim to the next. The seasoned Det. Sommerset researches each sin in an effort to get inside the killer's mind, while his novice partner, Mills, scoffs at his efforts to unravel the case.
Se7en
1995
Reviews
The Worst Film Ever
... more
i must have seen a different film!!
... more
As Good As It Gets
... more
An old-fashioned movie made with new-fashioned finesse.
... more
A perfect movie ! This is why all movie makers should take classes from Steven. I just could not find any faults with it. A great classic, if I may say that!
... more
This is the movie that gets me the most emotional of all movies. Perfect picture, excellent characters and best of all soundtrack.
... more
A false story made by a false man for false reasons and people watch it and give themselves high fives? I mean it never happened, dude. Also, the director and studio don't need anymore of your dough. Kapisch?
... more
No movie has ever touched me the way Schindler's List did, and still does. It's an incredible, important and meaningful movie, that stand as one of the greatest ever made.
... more