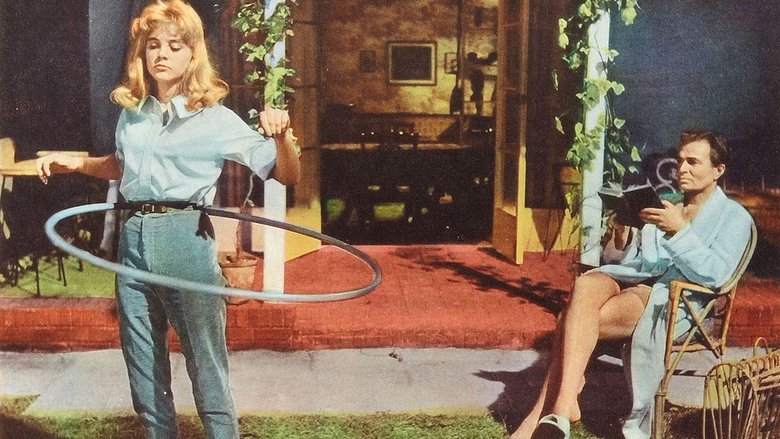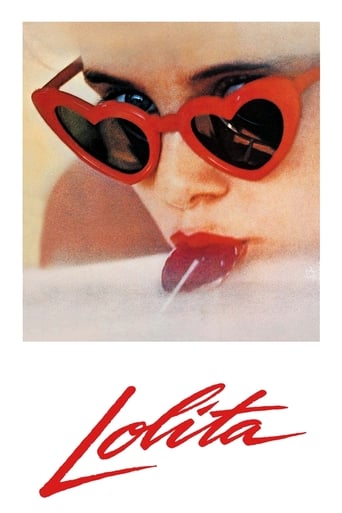 Lolita
June. 21,1962 NR

Watch Now
Humbert Humbert is a middle-aged British novelist who is both appalled by and attracted to the vulgarity of American culture. When he comes to stay at the boarding house run by Charlotte Haze, he soon becomes obsessed with Lolita, the woman's teenaged daughter.
Reviews
This film is so real. It treats its characters with so much care and sensitivity.
... more
There are moments in this movie where the great movie it could've been peek out... They're fleeting, here, but they're worth savoring, and they happen often enough to make it worth your while.
... more
Very good movie overall, highly recommended. Most of the negative reviews don't have any merit and are all pollitically based. Give this movie a chance at least, and it might give you a different perspective.
... more
Actress is magnificent and exudes a hypnotic screen presence in this affecting drama.
... more
That is all.., Seriously. That is all... Nothing else to say...That is all,,,
... more
I sat to watch Lolita for the third time. The first time I was too young to truly understand what I was seeing. Then I read the book a few years later and saw the film again. That time it left a mark. I detested James Mason's Humbert Humbert to such a degree that stopped me from accepting him in other roles other than utter villains. To see it now after two decades is a whole other story - All of a sudden James Mason's Humbert Humbert has become human, very human. Corrupt and haunted by the awareness of his own weakness. What a performance. Shelley Winters is superb, unafraid and bold bringing to life an embarrassing human spectacle. What a performance. Peter Sellers is chilling in all of his Quilty incarnations. Sue Lyon is sublime as the innocent torturer. Stanley Kubrick never made 2 films alike but I'm starting to suspect that as literary adaptations go, this is his finest.
... more
And just like 2005's "Hard Candy" - 1962's "Lolita" also featured a very precocious and viciously calculating underage girl of just 14 who (though she was being wantonly pursued by men old enough to be her father) turned out to be (in my opinion) an even more despicable "predator" than they were. It's true.I can't begin to tell you how much this gutter-level, white-trash, Stanley Kubrick production made my skin crawl with complete revulsion. And, out of all of the characters presented in this story, there wasn't even one who was in the least bit likable.It was especially Sue Lyon's haughty portrayal of the slutty, demanding, snot-nosed Lolita character (as well as Peter Seller's slimy, quirky and totally irksome Clare Quilty character) that definitely lost this contemptible picture some significant points in my books.
... more
Yep. If ever there was a particular motion picture that has made me lose total respect and admiration for its highly-regarded director - That motion picture would have to be, none other than - Stanley Kubrick's detestable "Lolita".Had this 1962 film presented the Lolita character in a more favorable light, and not as a despicable, snot-nosed, demanding, 14-year-old slut, then, yes, I would have definitely reconsidered my initial opinion of film-maker, Kubrick.But here I found myself absolutely loathing the young (but not naive) Lolita about 10x more than I did the men who were clambering to seduce this white-trash tart.In other words - Lolita certainly deserved everything that she got from these lusting old farts.And, come to think of it - I seriously believe that that's exactly the point that Kubrick was trying to get across here in Lolita's sordid, little story.He was clearly telling all the horny males in his audience that pedophilia was OK in his eyes, especially if the "under-aged-one" was, in fact, a total bitch (as was the case here).
... more