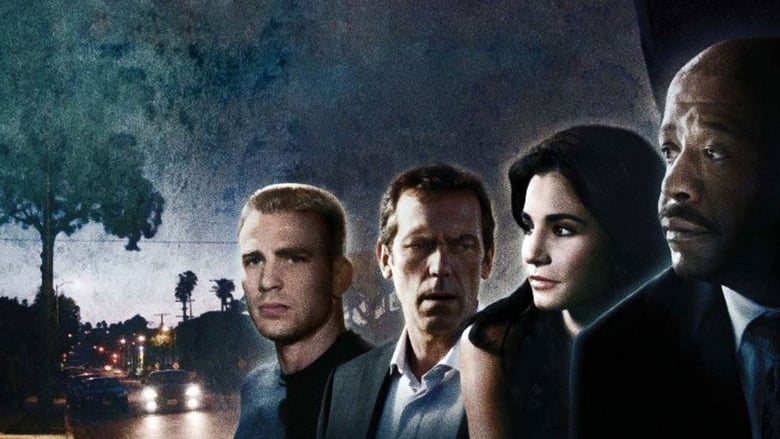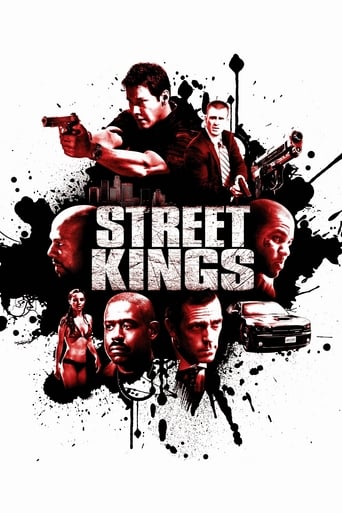 Tom Ludlow is a disillusioned L.A. Police Officer, rarely playing by the rules and haunted by the death of his wife. When evidence implicates him in the execution of a fellow officer, he is forced to go up against the cop culture he's been a part of his entire career, ultimately leading him to question the loyalties of everyone around him.
Reviews
Great Film overall
... more
This is a tender, generous movie that likes its characters and presents them as real people, full of flaws and strengths.
... more
If the ambition is to provide two hours of instantly forgettable, popcorn-munching escapism, it succeeds.
... more
Keanu Reeves may not be the box office star he was some years ago but this movie still deserves a watch. It's a classy 'good cop, bad cop' movie with some standard twists ... who's the good cop and who's the bad cop? The action is steady and the dialogue even steadier. If only I had a dollar for each wry quote from the movie! The one this missing is the love interest. Yes, there are a few ladies - they mourn, they grieve and they're sexy but they are peripheral to the movie. It's almost as if the writer threw the women into the script because no one watches a movie without women - or do they? In summary, a good detective thriller which will keep viewers engrossed until the very end.
... more
when i first saw a preview of this film ,i thought it looked really good,but i was wrong.don't get me wrong keanu reeves is a good actor along with forrest whitaker,but this film was very boring,long and uninteresting,not sure how long this movie was,but it seemed very long and drug out,very disappointing.
... more
While Street Kings may appear on the outside to be nothing more than your typical summer-time cop thriller filled with hip-hop music and rapper cameos, it is in fact almost none of that. The story is solid from beginning to end, with the focus mostly on Reeve's character's struggle to remain a good cop, but realize that once in a while the rules need to be broken to maintain justice in certain situations. Without giving too much away, I'll tell you that any particular rapper or hip-hop artist you saw in the trailer serve their purpose to the story promptly, then they're gone. Shockingly enough, there was also much more credit to be given to the acting in this film than what the trailer had shown. Many fans of currently running prime time television shows will be pleased to see a few of their favorite actors show up and give solid performances. With a story directed by David Ayer, the writer of "Training Day", and penned by James Ellroy, the writer of Brian De Palma's "The Black Dahlia" and Curtis Hanson's "L.A. Confidential", this film was intriguing and entertaining throughout the entire sitting. I suggest casual audiences go and see it the next time they're out and about or just feeling bored. As for avid film fans, give it a chance, you might be surprised.
... more
Any story that comes from the pen of James Ellroy can reasonably be expected to feature a complicated plot, hardboiled dialogue and rogue cops. In this respect, "Street Kings" certainly comes up to expectations and although it's not in the same league as "L.A. Confidential" or "The Black Dahlia", this movie is, nevertheless, a thoroughly entertaining, action-packed thriller about police corruption, murders and betrayals.Detective Tom Ludlow (Keanu Reeves) is a LAPD vice detective who habitually operates by his own rules and regularly short-cuts the legal process by executing the criminals he encounters in his work. An example of this is seen when he goes undercover as a guy who wants to sell a machine gun to some Korean gangsters. The Koreans beat him up and steal his car but Ludlow simply makes his way to their hideout and shoots all four men dead before rearranging things to make it look as if they'd killed each other. He then rescues the two children that they'd kidnapped. His methods are obviously effective but not appreciated by everyone.Ludlow's furious when he hears that his ex-partner, detective Terence Washington (Terry Crews) has been informing on him to Internal Affairs Captain James Biggs (Hugh Laurie) and so follows Washington to a convenience store where he intends to tackle him face to face. At the store, two masked men rush in and a shoot-out ensues during which Washington is killed before the gunmen take off again. The circumstances under which Washington was killed naturally appear to be suspicious and implicate Ludlow because somehow during the mêlée, one of his bullets ended up in Washington's body and, of course, he had a powerful motive for killing his ex-partner.Ludlow is fully supported by his boss, Captain Jack Wander (Forest Whitaker), who appreciates his work and sets about removing any incriminating evidence from the crime scene. Wander advises Ludlow to forget about what had happened and not concern himself with trying to pursue the two gunmen. Ludlow finds it impossible to do this and with the help of a young detective called Paul "Disco" Diskant" (Chris Evans), tries to track down the killers. His investigation proves to be full of surprises, mainly because of the enormous amount of police corruption that he unearths along the way.Keanu Reeves portrays his character as being like a wounded animal in his behaviour. He's suffering emotionally after the death of his wife and is clearly damaged and burned-out after years on the streets where he's learnt that the only way to do his job and survive is by acting outside of the rules. In his tough-talking working environment, the only emotion he can openly express is anger and this has led him into suppressing his other feelings and self-medicating with copious amounts of alcohol to cope."Street Kings" is gritty, violent and full of twists with plenty of action, tension and an above average story It starts off at break-neck speed and does a good job of maintaining its momentum throughout. The most lasting impression it leaves is of the widespread corruption that's portrayed as being endemic at every level of the LAPD. For anyone who's surprised or appalled by this, the reassurance that Ludlow is given at the end of the movie (that the Department needs officers like him) will be particularly depressing, especially in view of who gives him that endorsement.
... more