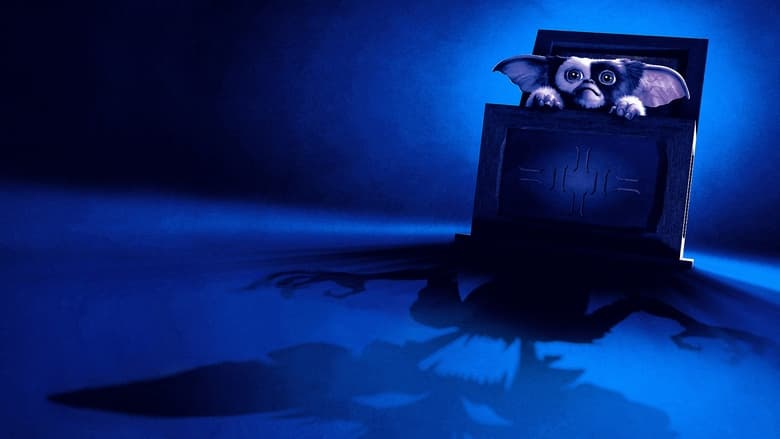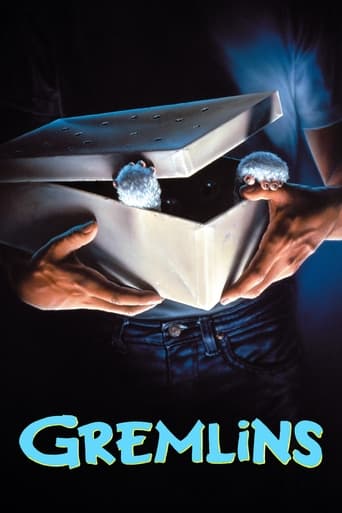 When Billy Peltzer is given a strange but adorable pet named Gizmo for Christmas, he inadvertently breaks the three important rules of caring for a Mogwai, and unleashes a horde of mischievous gremlins on a small town.
Reviews
I love this movie so much
... more
Great Film overall
... more
Absolutely Brilliant!
... more
The film's masterful storytelling did its job. The message was clear. No need to overdo.
... more
A boy inadvertently breaks three important rules concerning his new pet and unleashes a horde of malevolently mischievous monsters on a small town. Gremlins is the perfect blend of horror meets comedy and it works thanks to Joe Dante's visual style but also special effects that even now look realistic enough. The film is comedic for sure but it's also pretty damn scary, scenes like the mom going against a few gremlins in the kitchen or just the water turning green with lot's of smoke is like seeing some old 50's horror film and Gremlins really does that without getting boring and in the end it succeeds. (10/10)
... more
Gremlins has all the characteristics of a cheesy, campy B-horror movie from the 80's. In theory it shouldn't work but it just does. It perfectly balances the amount of humor to horror, never tipping the scales too much in either direction as this movie flies by, an enjoyable 90-some odd minutes.Everything about this plot is fun, from the quirky father who invents the odd contraptions in an attempt to support his family, to the innocent, angel-like young lead who works at a bank to support his family and his adorable sidekick of a dog, to the villainous bank owner and all her cats named after money (who plays far less of a role than I anticipated), it all works.The gremlins themselves are an impressive feat of animatronics for the time period. Gizmo is the adorable little hero that you hate yourself for finding so cute and the gremlins themselves are just scary enough to pose an actual threat to the characters in this movie. I love how quickly we go from Chinatown to these Gremlins tearing the town apart. This movie flies by at a good clip. Besides the scene of them and their antics inside the bar, I don't think there were any scenes I thought dragged on too long.This movie is also littered with fun little trivia facts. The inclusion of Howie Mandel as a voice actor, a young Corey Feldman in a bit role, the use of the Back to the Future set, all of this adds to the enjoyment you get out of watching this odd little horror film.If you're looking for something a little out of the norm to watch on Christmas day, look no further than this gem.
... more
Truly this was a really good movie i loved the mild terror of the look of the gremlins and the cuteness of the mogwai so it was over all a really good movie i would recommend this for a 8 year old. the beginning is a little boring but the middle and the end get the hype up so it is really amazing
... more
Joe Dante's "Gremlins" is an absolutely, amazingly fun time. The concept of the Gremlins themselves being so intriguing and fun, and face it, Gizmo is one of the cutest creatures in cinema history. While this movies first 20 minutes are a bit boring, once the story and absolute fun insanity begins you'll be having such a good time that the run time of the film will completely slip by. I have loved this film since a young age, and sure it may be nostalgia, but god do I really love this movie. I highly recommend watching this on a cold winter night, with hot chocolate, and a warm bowl of popcorn. I guarantee that you will have a fun time with this. It's not a thought provoking film, it won't change your life, but it is a fun ride , completely worth it's length
... more