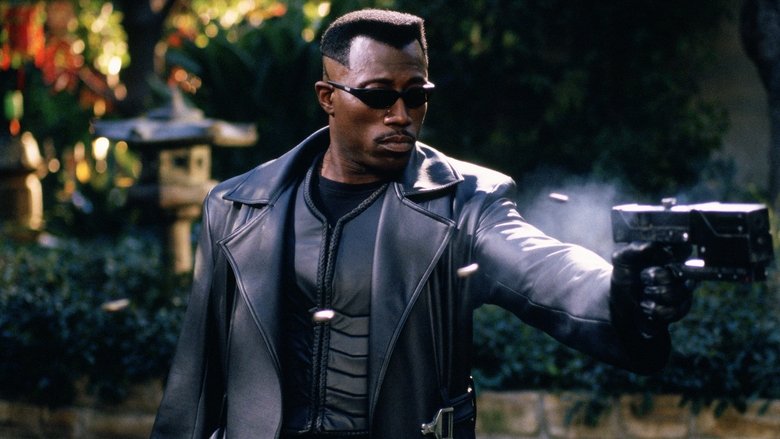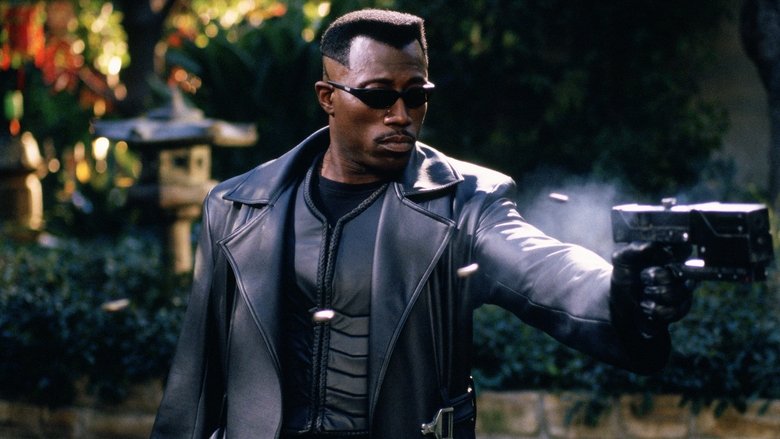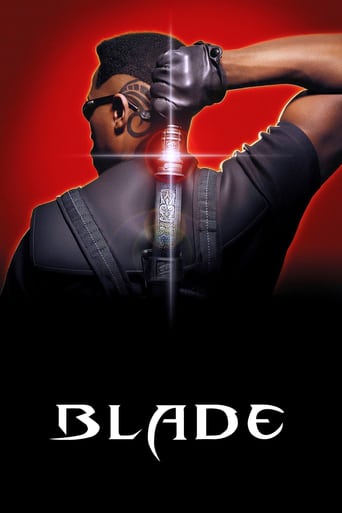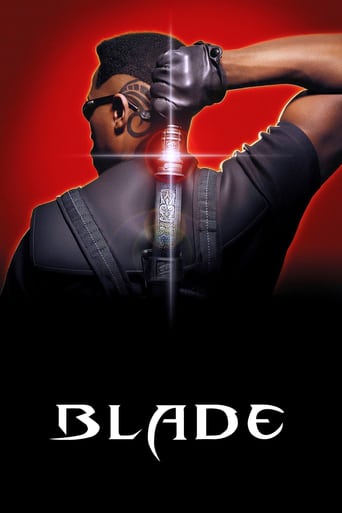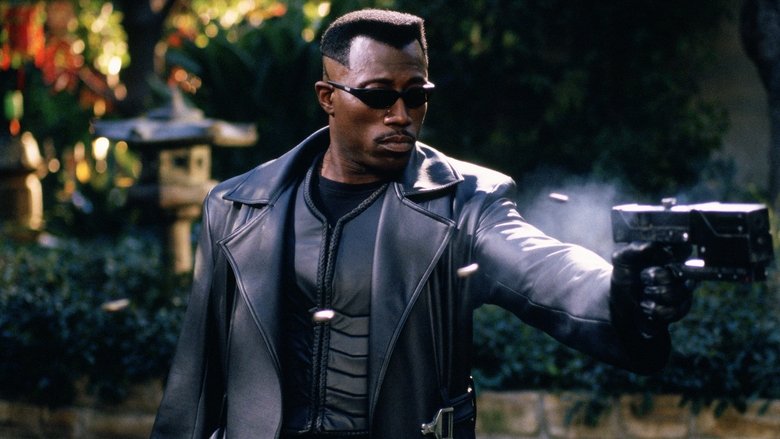 Blade
August. 21,1998 R
AD:This title is currently not available on Prime Video
When Blade's mother was bitten by a vampire during pregnancy, she did not know that she gave her son a special gift while dying—all the good vampire attributes in combination with the best human skills. Blade and his mentor battle an evil vampire rebel who plans to take over the outdated vampire council, capture Blade and resurrect a voracious blood god.
Reviews
I rented this movie at one point and was intrigued from start to finish. Lots of action, if excessively gory, and vampire slaying. Kind of like a certain she-slayer from the mind of Joss Whedon. But this is something like Batman meets Zorro with a nocturnal protagonist who also wields a sword and various other sharp implements. I hadn't seen this much blood since Duke Nukem 3D. The villain is really good too and we get to see Donal Logue from the TV sitcom Grounded For Life as a voracious minion of the vampire Deacon Frost. Is the world doomed to the mercy of the bloodsuckers? Is the darkest truly before the dawn? You'll see!
... more
A tragic story of a night club running young entrepreneur named Frost who is having socio-political conflicts with his traditionalist and short-sighted shareholders in the company which actually is an extremist occult organization previously invented immortality at an expanse of death risk under UV light when exposed and regularly being in need of consuming human blood. Frost has to eliminate his opponents and expand his propaganda using by myths and ancient texts (even he is a modernist sort of guy...) to resurrect some kind of vampireocalytic event and yet he needs his arch enemy, Blade alive to complete his political agenda. An amazing all time classic, action pumped blood-splatter motion picture, nice romantic side story with a mother-a-like character insertion to the text, fulfilling narrative of two honest guy with the same heart but the different M.O.: "cleaning the scums of the earth"
... more
I had heard of Blade for years. He was a character I knew about and also some of the things that made him. I was still taken back by how badass Wesley Snipe could be; standing ominously before turning into a full on machine. The story was great, the cast was great and they had great source material and absolutely delivered. Looking forward to Balde 2 and 3!
... more
Blade (Wesley Snipes) is a half-human, half-vampire who makes it his personal mission to rid society of vampires (who live in the underworld, but move freely with 'human society'). Blade is assisted in his mission by Whistler (Kris Kristofferson) who has raised Blade since he was a teenager and Karen (N'Bushe Wright) whom Blade rescued shortly after she has been attacked by a vampire. Blade learns that the vampires are plotting something that could prove catastrophic to the human race and with the help of his small team he sets about trying to stop the vampires.Blade is just one of those films that is just pure fun from start to finish; it's chocked full of impressively choreographed fight sequences, incredible special effects, quick editing (which admittedly looks a bit choppy at times). Whilst it is a fun film, the plot and tone mostly remain dark (meaning that it's a film that's fun, but in a way where it can still be taken seriously rather than being fun in a dumb way). The special effects are impressive and whilst, arguably, they may still be the star of the show director Stephen Norrington does still allow room for the story to breathe - the character of Blade is given some depth and never remains one dimensional. The story is a little bit silly and many of the antagonists are more cartoon-like than menacing but in a film that's this much fun it never really matters and the film still remains enjoyable (as long as you know what to expect from it).As well as the Matrix-style fight choreography and impressive special effects the film also benefits from a good performance from Snipes; here he's able to effortlessly switch between delivering dialogue in bad-ass serious fashion to kicking a load of ass and delivering one liners in a typical 'tongue-in-cheek' manner. The supporting cast are all fairly good, but it's only really Stephen Dorff & Kris Kristofferson who are any sort of match for Snipes.I can't deny that Blade is not likely to appeal to all audiences - it is pretty violent and gory and the Matrix-style fight sequences and OTT special effects won't meet with approval from everyone. However, I happen to like these things and coupling these things with a reasonable story (it isn't a brilliant one however) and a rather 'knowing' performance from Snipes it all equates to 2 hours of unpretentious fun.
... more