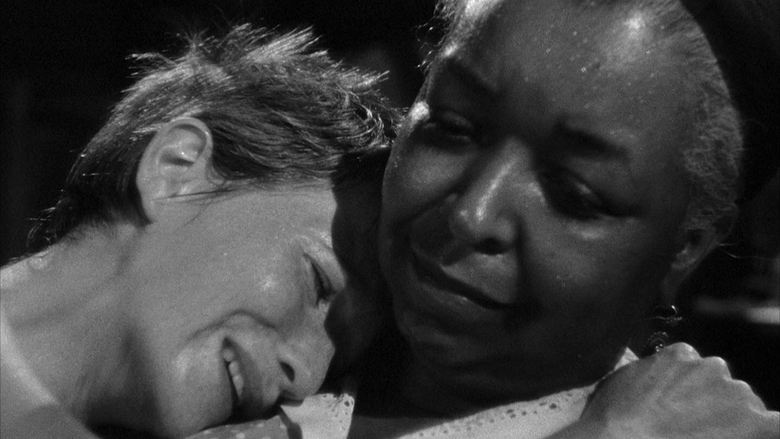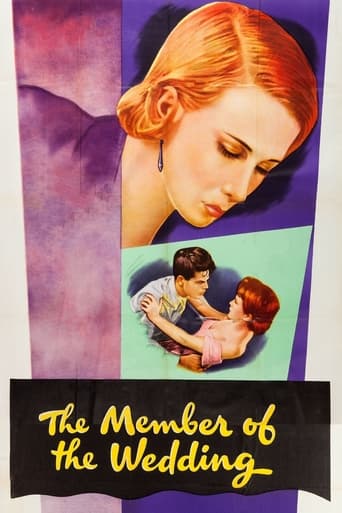 The Member of the Wedding
December. 25,1952
Tomboy Julie Harris dreams of running away with her brother and new fiancée away from the Deep South.
You May Also Like
Prime Video
The Madness of King George
Aging King George III of England is exhibiting signs of madness, a problem little understood in 1788. As the monarch alternates between bouts of confusion and near-violent outbursts of temper, his hapless doctors attempt the ineffectual cures of the day. Meanwhile, Queen Charlotte and Prime Minister William Pitt the Younger attempt to prevent the king's political enemies, led by the Prince of Wales, from usurping the throne.
The Madness of King George
1994
The Man Who Laughs
Gwynplaine, son of Lord Clancharlie, has a permanent smile carved on his face by the King, in revenge for Gwynplaine's father's treachery. Gwynplaine is adopted by a travelling showman and becomes a popular idol. He falls in love with the blind Dea. The king dies, and his evil jester tries to destroy or corrupt Gwynplaine.
The Man Who Laughs
1928
HBO max
My Best Friend's Girl
When Dustin's girlfriend, Alexis, breaks up with him, he employs his best buddy, Tank, to take her out on the worst rebound date imaginable in the hopes that it will send her running back into his arms. But when Tank begins to really fall for Alexis, he finds himself in an impossible position.
My Best Friend's Girl
2008
HBO max
Murder by Numbers
Tenacious homicide detective Cassie Mayweather and her still-green partner are working a murder case, attempting to profile two malevolently brilliant young men: cold, calculating killers whose dark secrets might explain their crimes.
Murder by Numbers
2002
Peterman
The death of his safe cracking grandfather has landed Johnny as the only one left alive who can open a safe for a degenerate crew of violent gangsters,but he's just a junkie with little more on his mind than getting that next fix.
Peterman
2015
The Poet of the Castle
A 10-minute portrait of modernist poet and de Andrade's godfather, Manuel Bandeira, is clear in its affection for it subject, though like many New-Waveish films of the time, depicts the modern urban landscape as an ominous and alienating force.
The Poet of the Castle
1959
The Master Blackmailer
For years, a blackmailer has been preying on the weaknesses of others throughout London. When Holmes hears of the utter misery this mystery man is creating, he adopts a campaign to thwart his evil scheming. The campaign astonishes Dr. Watson by its strangeness and finds Holmes falling in love.
The Master Blackmailer
1992
Acorn TV
The Sum of Us
A widowed father has to deal with two complex issues: while he is searching for "Miss Right," his son, who is in his 20s and gay, is searching for "Mr. Right."
The Sum of Us
1994
Prime Video
Revolver
An Italian prison official's wife is kidnapped, and the kidnappers demand that a notorious prisoner be released in order for the man to get his wife back. He gets the man released - but then kidnaps him himself, in order to ensure that the man's colleagues don't kill his wife. Enraged, the gang sets out to free their compatriot and kill the man who took him.
Revolver
1973
My Favorite Year
New York City, 1954: Benjy Stone is the junior writer on the top rated variety/comedy show. His idol Alan Swann, an actor with a drinking problem, is to be that week's guest star.
My Favorite Year
1982
Reviews
Such a frustrating disappointment
... more
Absolutely Fantastic
... more