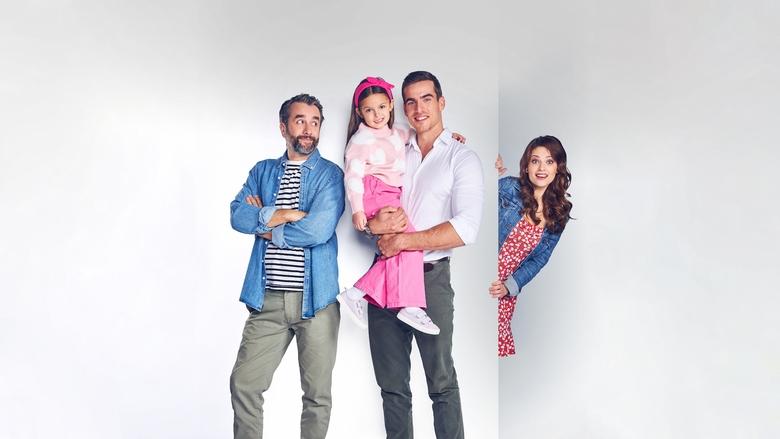 Abandoned by his wife, Martin is lying to his daughter not to be upset. But as Hanka grows, these lies become unbearable. Martin meets Nada unexpectedly, asked her to be a rent-a-mother and all lives are completely changed.
You May Also Like
Yu-Gi-Oh! Capsule Monsters
Yugi, Joey, Téa, Tristan, and Yugi's grandfather Solomon are pulled into a world where Duel Monsters are real. They find monster capsules that they can use to summon monsters. However, in this strange new world, they battle monsters and when their own monsters are attacked, they feel the pain.
Yu-Gi-Oh! Capsule Monsters
2006
Pinky and the Brain
Pinky and Brain are genetically enhanced laboratory mice who reside in a cage in the Acme Labs research facility. Brain is self-centered and scheming; Pinky is good-natured but feebleminded. In each episode, Brain devises a new plan to take over the world, which ultimately ends in failure, usually due to Pinky's idiocy, the impossibility of Brain's plan, Brain's own arrogance, or just circumstances beyond their control.
Pinky and the Brain
1995
Loonatics Unleashed
Loonatics Unleashed is an American animated television series produced by Warner Bros. Animation that ran on the Kids' WB for two seasons from 2005 to 2007 in the United States, Teletoon in Canada, Kids Central in Singapore, Cartoon Network's Boomerang in Australia, Cartoon Network in the UK, Southeast Asia and Latin America, and XHGC in Mexico. It is still broadcasting on Clan TVE. The series was loosely based on the Looney Tunes cartoon characters, with the series described by Warner Bros. as an "action-comedy." Loonatics Unleashed is meant to be a mixture of the Looney Tunes shorts' irreverent style of humor and a modern action animated series, with the characters designed in an anime inspired style.
Loonatics Unleashed
2005