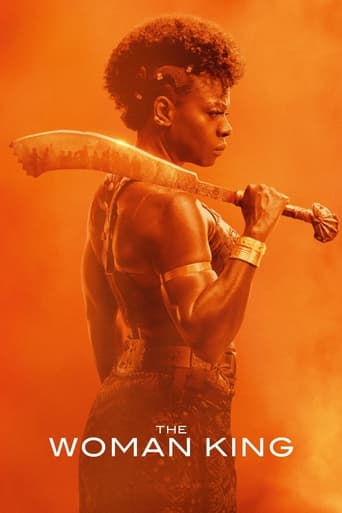 The Woman King
September. 16,2022 PG-13

Watch Now
The story of the Agojie, the all-female unit of warriors who protected the African Kingdom of Dahomey in the 1800s with skills and a fierceness unlike anything the world has ever seen, and General Nanisca as she trains the next generation of recruits and readies them for battle against an enemy determined to destroy their way of life.
Reviews
A great movie, one of the best of this year. There was a bit of confusion at one point in the plot, but nothing serious.
... more
Exactly the movie you think it is, but not the movie you want it to be.
... more
It's fine. It's literally the definition of a fine movie. You've seen it before, you know every beat and outcome before the characters even do. Only question is how much escapism you're looking for.
... more
By the time the dramatic fireworks start popping off, each one feels earned.
... more