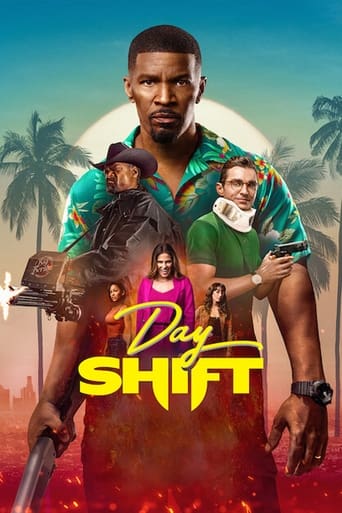 Day Shift
August. 12,2022 R

Watch Now
An LA vampire hunter has a week to come up with the cash to pay for his kid's tuition and braces. Trying to make a living these days just might kill him.
Reviews
Good story, Not enough for a whole film
... more
It's hard to see any effort in the film. There's no comedy to speak of, no real drama and, worst of all.
... more
In truth, there is barely enough story here to make a film.
... more