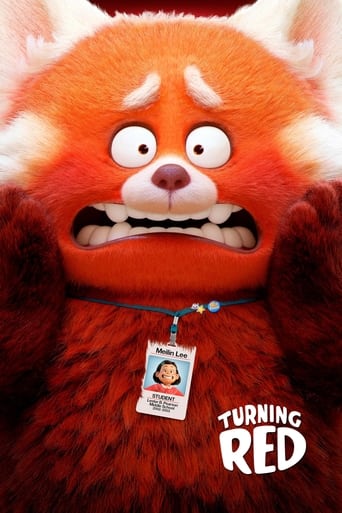 Turning Red
March. 10,2022 PG

Watch Now
Thirteen-year-old Mei is experiencing the awkwardness of being a teenager with a twist – when she gets too excited, she transforms into a giant red panda.
Reviews
Like the great film, it's made with a great deal of visible affection both in front of and behind the camera.
... more
Although I seem to have had higher expectations than I thought, the movie is super entertaining.
... more
Worth seeing just to witness how winsome it is.
... more