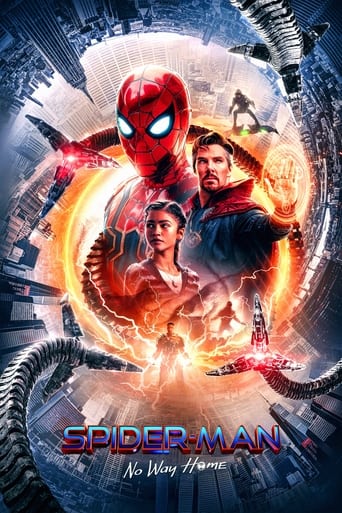 Spider-Man: No Way Home
December. 17,2021 PG-13

Watch Now
Peter Parker is unmasked and no longer able to separate his normal life from the high-stakes of being a super-hero. When he asks for help from Doctor Strange the stakes become even more dangerous, forcing him to discover what it truly means to be Spider-Man.
Reviews
Why so much hype?
... more
Absolutely Brilliant!
... more
It's the kind of movie you'll want to see a second time with someone who hasn't seen it yet, to remember what it was like to watch it for the first time.
... more
It's not bad or unwatchable but despite the amplitude of the spectacle, the end result is underwhelming.
... more