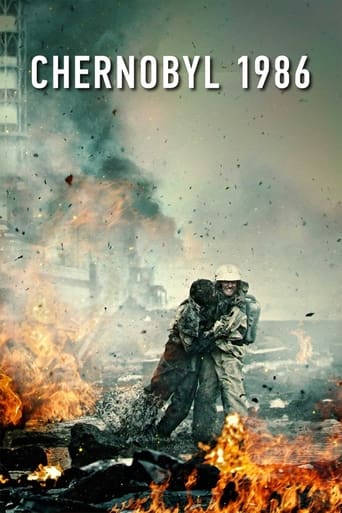 The aftermath of a shocking explosion at the Chernobyl nuclear power station made hundreds of people sacrifice their lives to clean up the site of the catastrophe and to successfully prevent an even bigger disaster that could have turned a large part of the European continent into an uninhabitable exclusion zone. This is their story.
Reviews
One of my all time favorites.
... more
Excellent, Without a doubt!!
... more
It's not bad or unwatchable but despite the amplitude of the spectacle, the end result is underwhelming.
... more
The movie turns out to be a little better than the average. Starting from a romantic formula often seen in the cinema, it ends in the most predictable (and somewhat bland) way.
... more