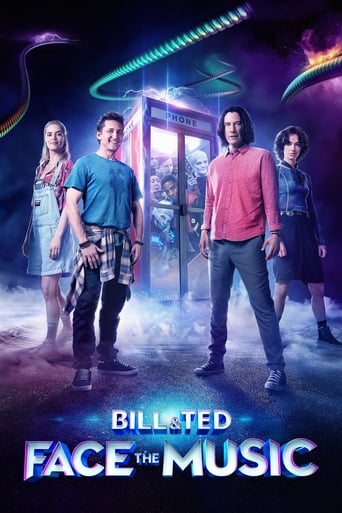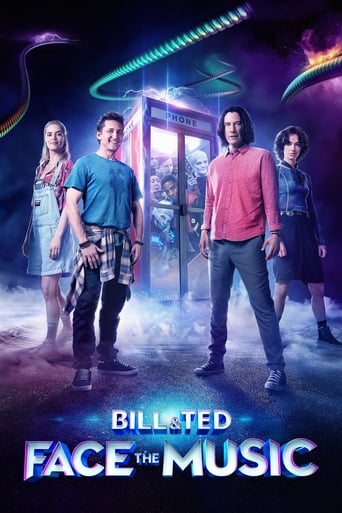 Bill & Ted Face the Music
August. 27,2020 PG-13
AD:This title is currently not available on Prime Video
Yet to fulfill their rock and roll destiny, the now middle-aged best friends Bill and Ted set out on a new adventure when a visitor from the future warns them that only their song can save life as we know it. Along the way, they are helped by their daughters, a new batch of historical figures and a few music legends—to seek the song that will set their world right and bring harmony to the universe.
Reviews
I like movies that are aware of what they are selling... without [any] greater aspirations than to make people laugh and that's it.
... more
Very good movie overall, highly recommended. Most of the negative reviews don't have any merit and are all pollitically based. Give this movie a chance at least, and it might give you a different perspective.
... more
A terrific literary drama and character piece that shows how the process of creating art can be seen differently by those doing it and those looking at it from the outside.
... more