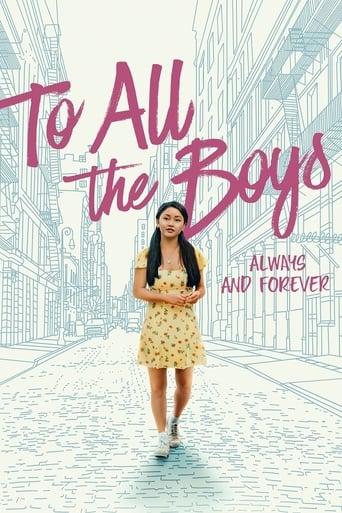 To All the Boys: Always and Forever
February. 12,2021 PG-13

Watch Now
Senior year of high school takes center stage as Lara Jean returns from a family trip to Korea and considers her college plans — with and without Peter.
Reviews
You won't be disappointed!
... more
Highly Overrated But Still Good
... more
Best movie ever!
... more
Actress is magnificent and exudes a hypnotic screen presence in this affecting drama.
... more