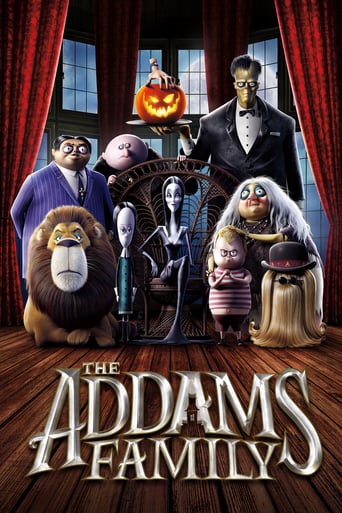 The Addams family's lives begin to unravel when they face-off against a treacherous, greedy crafty reality-TV host while also preparing for their extended family to arrive for a major celebration.
Reviews
Wow! What a bizarre film! Unfortunately the few funny moments there were were quite overshadowed by it's completely weird and random vibe throughout.
... more
It's entirely possible that sending the audience out feeling lousy was intentional
... more
The film never slows down or bores, plunging from one harrowing sequence to the next.
... more
Through painfully honest and emotional moments, the movie becomes irresistibly relatable
... more