After a drunken house party with his straight mates, Russell heads out to a gay club. Just before closing time he picks up Glen but what's expected to be just a one-night stand becomes something else, something special.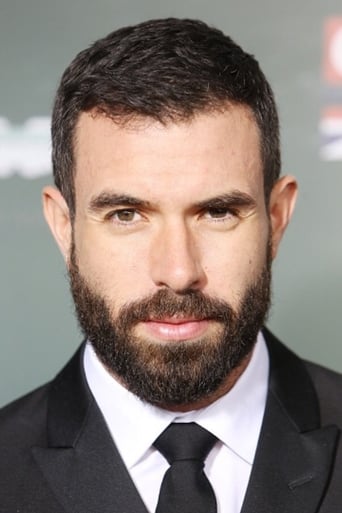 Tom Cullen
as Russell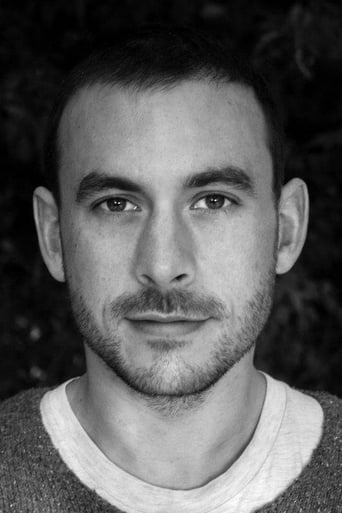 Chris New
as Glen
Reviews
This movie is the proof that the world is becoming a sick and dumb place
... more
I enjoyed watching this film and would recommend other to give it a try , (as I am) but this movie, although enjoyable to watch due to the better than average acting fails to add anything new to its storyline that is all too familiar to these types of movies.
... more
One of the most extraordinary films you will see this year. Take that as you want.
... more
Let me be very fair here, this is not the best movie in my opinion. But, this movie is fun, it has purpose and is very enjoyable to watch.
... more
When we think of LGBT cinema, we usually think of men in drag, or stories of the community collectively overcoming hardship. Andrew Haigh's "Weekend" is a different one. While it does focus on the characters' sexual orientation, it's more about the subtlety in the characters' lives and how they seek fulfillment. The movie makes sure to create complex, relatable characters, so that we can always feel for them. It's not the greatest movie ever made, but one that prompts the viewer to think deeply about the characters, empathizing with them.I recommend it.
... more
I have just watched this truly wonderful, sincere piece of magic. The acting was outstanding. The storyline was a real heartbreaker and the acting was superb. Thank you everyone involved in this film to allow me to have tears dripping from my chin. I adored everything about it... Well done ,especially the leads.. Thank you Patricia
... more
I have to agree with the other reviewers, this film isn't like those sloppy romantic stories you mostly see. This is very different, it is based on ordinary people who are just getting on with their lives as everyone else!The pair of boys really were very social, Glenn was great to listen to. I would seriously listen to him all night long. He's seemed to be your typical English boy to chat with haha. Russell was a very handsome gent with his kindness and his farmers cap (I like). He was also very shy and quiet at the same time. I wouldn't mind hanging out with the pair of lovebirds for a drink! Although I wish they both didn't sniff drugs like it made this movie a bit scary for me because I thought one of them would die from it in the end. Thankfully it didn't happen but unfortunately Glenn decided to leave the UK to do an Art course in Canada. It was heartbreaking to see them separated apart. They were such a lovely couple! If you don't want to watch too soppy films, this is for you to watch!
... more
I assumed this was a DVD I had seen in the shops a few, but I must have gotten confused with the comedy Weekender with the yellow and pink cover art, oh well, I heard this critically acclaimed and I was very interested to see why. Basically in Nottingham on Friday night Russell (Downton Abbey's Tom Cullen), who works as a lifeguard, heads from a straight house to a gay night club to go on the pull alone, and just before closing time he meets student artist Glen (Chris New), and they end up having sex back at his apartment. The next morning they wake up, Glen has Russell speak on his voice recorder talking about their experience, he says it is for an art project, and after he leaves Russell does what he always does after each man that is with him, writes about him on his laptop, it is obvious that he feels lonely most of the time. Russell and Glen do meet up the next day to ride Russell's bike, and returning to his apartment they spend the day sharing stories about past experiences and encounters as gay men, Russell tells how he grew up in foster care where he made a friend with Jamie (Jonathan Race) who is like a brother to him now. Before leaving again Glen tells him that he will be leaving the next day for a two year art course in Oregon, but he invites Russell to a party he is holding in a bar, Russell is upset a developing relationship can't last much longer, but he goes to the party and meets some of his friends, including a female friend who is normally aloud to hear all Glen's tapes, but not Russell's. The female friend tells how she is not sure Glen will actually go ahead with the trip to America, being in a relationship with a man called John who cheated on him but renounced beliefs for him, and how he was beaten up in the park by homophobic thugs. The pair of men leave the bar and go to an amusement park where Glen admits to feeling down amongst friends but happy with Russell, when they get back to the apartment they smoke marijuana and snort cocaine, and Russell reads to Glen his similar project about men he has been with, and it is a surprise when Glen recognises his ex John as one of them, they argue about it. Glen feels that things will improve for him when he is in America, but Russell wants him to stay so perhaps they can have a real relationship, but this only causes another argument between them about trust issues from past relationships and how happiness can be really achieved, but they do reconcile, passionately kiss and sleep together. In the morning they plan a game where Glen acts as Russell's father, he never got the chance to come out as gay to his real father, Glen leaves the apartment, Russell feeling devastated explains his feelings to Jami who suggests he should drop him and see him off at the train station, there they say their goodbyes and share one last kiss, before leaving Glen gave Russell a present, it is the voice recorder about their first encounter. Also starring Laura Freeman as Jill, Jonathan Wright as Johnny, Loretto Murray as Cathy, Sarah Churm as Helen, Vauxhall Jermaine as Damien, Joe Doherty as Justin and Kieran Hardcastle as Sam. You could describe this as perhaps a modern day homosexual version of Brief Encounter, with a dash of Before Sunrise, Cullen gives a touching performance as the quiet lonely gay man who thinks he's found solace but is to again be devastated, New is equally good as the young man he is falling for but cannot stay, I admit the love scenes were a little awkward, you see sperm on one of their chests LOL, but it is necessary, the dialogue scenes of the two men talking almost generally are the most interesting, it works really well as a talkative story and a small emotional love story, a fantastic romantic drama. Very good!
... more