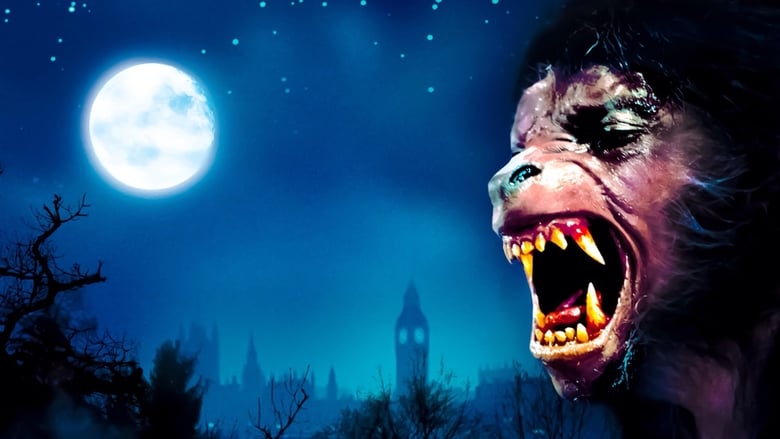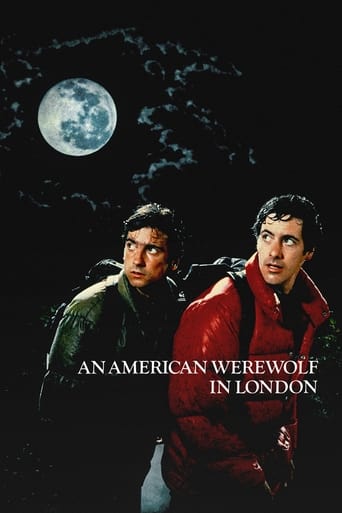 An American Werewolf in London
August. 21,1981 R

Watch Now
Two American tourists in England are attacked by a werewolf that none of the locals will admit exists.
You May Also Like
Gatlopp: Hell of a Game
Four friends get together for a nostalgic evening of fun and games after a decade of absence, which takes a dark turn.
Gatlopp: Hell of a Game
2022
Geared Up
In the search for reconciliation with his past, Sami ends up in a small town where he meets Kim. They both meet the local gangster The Old Man who runs a seemingly sophisticated methamphetamine empire together with his two sons Conny and Kenneth. At first, everything is peace and joy, but when drugs start circulating in the town without Gubben's permission, attention is drawn to the newcomer Sami, who realizes that he is in a dangerous situation. To stay alive, he must quickly make a plan.
Geared Up
2021
Freevee
An American Werewolf in Paris
An American man unwittingly gets involved with werewolves who have developed a serum allowing them to transform at will.
An American Werewolf in Paris
1997
Lancelot : Guardian Of Time
Le grand sorcier Merlin apprend que Wolvencroft, mage diabolique et maître des forces obscures est de retour et bien décidé à détrôner le Roi Arthur en traversant le temps. Alerté, Sir Lancelot, décide d'emprunter le couloir du temps à la poursuite du mage maléfique pour l'empêcher de mettre à exécution ses plans diaboliques...
Lancelot : Guardian Of Time
1997
The Glove
In this actioner, a bounty hunter is assigned to bring back an enormous and angry ex-convict who wears a deadly glove made of leather and steel. Rock'em sock'em mayhem ensues.
The Glove
1979
Met Opera Live: Luisa Miller
Premiered immediately before the enduring masterpieces Rigoletto, Il Trovatore, and La Traviata, Luisa Miller incorporates the youthful vitality that had made Verdi an international sensation while also looking forward to the dramaturgical discipline and sophistication of those later works. In this Live in HD performance, soprano Sonya Yoncheva takes on the riveting title role, capping off a season in which she starred in three cinema transmissions. As her father, Miller, the legendary Plácido Domingo adds another baritone role to his extensive repertoire. Tenor Piotr Beczała as Rodolfo, Alexander Vinogradov as Count Walter, and Dmitry Belosselskiy as Wurm round out the illustrious cast, and Bertrand de Billy conducts.
Met Opera Live: Luisa Miller
2018
Koho – Future from Forssa
A documentary about Kari Aro, the distinctive manager of Koho -hockey-stick factory, whose visions were to change the world. Story about the fairy-tale -like success, the destructive power of money and Aro's faith in goodness of people.
Koho – Future from Forssa
2022
Prime Video
The Fly
When Seth Brundle makes a huge scientific and technological breakthrough in teleportation, he decides to test it on himself. Unbeknownst to him, a common housefly manages to get inside the device and the two become one.
The Fly
1986
Prime Video
Evil Dead II
Ash Williams and his girlfriend Linda find a log cabin in the woods with a voice recording from an archeologist who had recorded himself reciting ancient chants from "The Book of the Dead." As they play the recording an evil power is unleashed taking over Linda's body.
Evil Dead II
1987
HBO max
Poltergeist
Steve Freeling lives with his wife, Diane, and their three children, Dana, Robbie, and Carol Anne, in Southern California where he sells houses for the company that built the neighborhood. It starts with just a few odd occurrences, such as broken dishes and furniture moving around by itself. However, when he realizes that something truly evil haunts his home, Steve calls in a team of parapsychologists led by Dr. Lesh to help before it's too late.
Poltergeist
1982
Reviews
Brilliant and touching
... more
This is a coming of age storyline that you've seen in one form or another for decades. It takes a truly unique voice to make yet another one worth watching.
... more
The film's masterful storytelling did its job. The message was clear. No need to overdo.
... more
If you're a horror fan and you've never seen this film, you're missing out on a great gem of a film. To this day, the film features one of the most awesome werewolf transformation scenes ever! To think this was done before CGI, and was mostly done with practical effects. The make-up was fantastic! This is essential a horror comedy without horror or humor getting in the way of a particular scene. It blends seamlessly, bringing us a film that is funny at times, and horrific at the same time, without being gory.The film's acting was also very good, notably John Woodvine as Dr Hirsch. I've seen my share of werewolf films over the years and this remains my favorite by far. The climax at Piccadilly Circus was really great. This is a true classic.
... more
For me, what drives this movie and makes it so strong is the use of practical effects. They do such a fantastic job of bring this werewolf to life right before our very eyes.
... more
American Werewolf in London, undeniably the most highly praised werewolf film but is it really all that the film is cracked up to be? The film starts off really rough with atrocious dialogue between the two lead actors. It's a painful beginning ten minutes as the writing eventually gets better as more characters are introduced. David Naughton overacts a bit too much but otherwise he did a solid job in his lead role and has a good look for it. Jenny Agutter was the real star of the film, having great screen presence and bringing an authenticity to her role. Other attributes that the film did rather well was great dream sequences that were actually frightening. There are a lot of horror films that try to pull of scary dream sequences but American Werewolf definitely did it right. Also, of course, the transformation scene is top notch with perfect background music and interesting filming techniques on Naughton's arms, legs and exterminates. The werewolf's completed state is pretty believable too. There is a great ending too, albeit a tad ridiculous but there is no shown remorse to the Londoners and the city landscape was shot really well. John Landis's American Werewolf in London starts off really poor but quickly redeems itself into being a great horror film.
... more
If You're looking for a good Werewolf movie look no further than this absolute timeless classic from 1981. An American Werewolf in London is without a doubt the best Werewolf and Horror/Comedy ever made. The special effects are unsurpassed. If Werewolves were real this is exactly how they would look, instead of a human shape with a wolves head, it looks more like a massive very scary looking dog/wolf. You catch a glimpse of it on the Underground scene and then again at the very end. They couldn't have made it look more real if they tried. It has an absolute perfect balance of comedy and horror. The horror of the movie is very scary and the comedy is often hilarious without adding the mistake of slapstick (An American Werewolf in Paris). There is also a bit of a love story thrown in. I think this is and always will be my favorite horror of all time and was probably the first real horror that I saw as a child (Shown to me by my very irresponsible babysitter when I was just 7). I hear it's due for a remake, it would have to be a pretty amazing movie to surpass this one.
... more