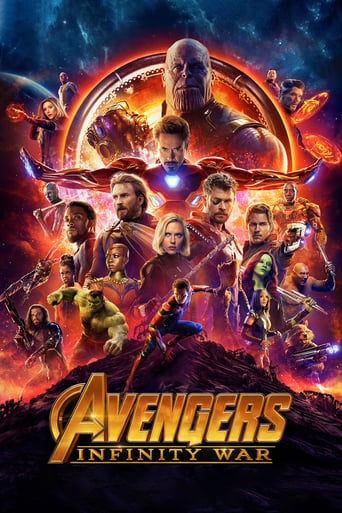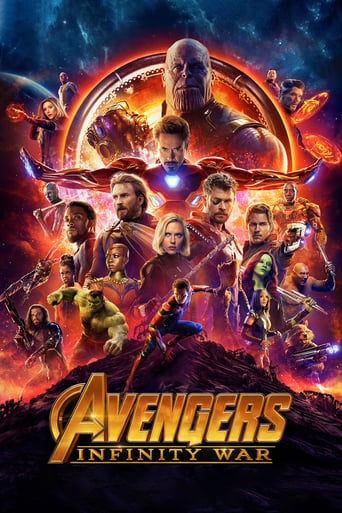 Avengers: Infinity War
April. 25,2018 PG-13
AD:This title is currently not available on Prime Video
As the Avengers and their allies have continued to protect the world from threats too large for any one hero to handle, a new danger has emerged from the cosmic shadows: Thanos. A despot of intergalactic infamy, his goal is to collect all six Infinity Stones, artifacts of unimaginable power, and use them to inflict his twisted will on all of reality. Everything the Avengers have fought for has led up to this moment - the fate of Earth and existence itself has never been more uncertain.
Reviews
Infinity war is based on 2 things first thanos & start conclusion of 1st avengers in these movie perfectly time space for all characters
... more
I don't even know where to begin to describe how much I enjoyed this film.Let's start by saying that if you read reviews, please do not take the criticisms that say this film is without a plot, and those who did not understand what was going on in the film. Because it's really not true.The film makes you feel so many things: from pain, laughter, sadness, a little more laughter and more sadness. Of all the movies of Marvel it is definitely the best one. And to see the variety of characters in the film - absolutely amazing. Pure pleasure.The film leaves us with a lot of questions, especially about Marvel's future.This film is highly recommended for viewing with the whole family, and only with those who know the stories of Marvel - That they will not tell you later: "I did not understand" or "There is no plot here" And I very much hope that you will enjoy and be filled with emotions like me.
... more
A nice movie to watch. Probably the best marvels movie yet.
... more
This was really simple over used cgi terrible cliche movie. It's fun and all if your 5 years old. I hated all of it
... more