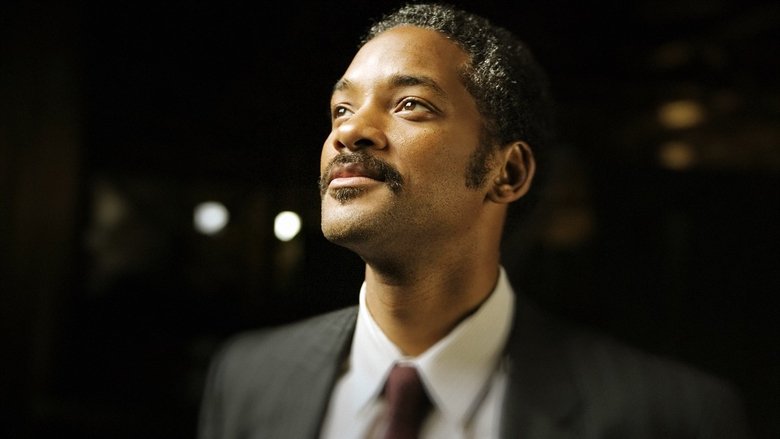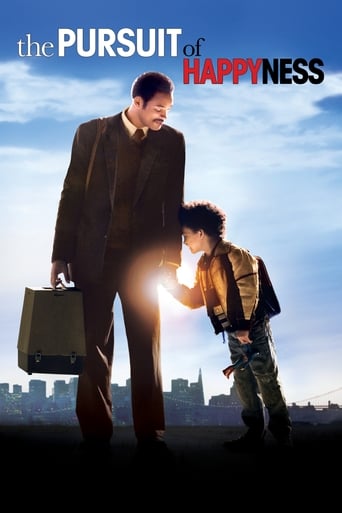 The Pursuit of Happyness
December. 14,2006 PG-13

Watch Now
A struggling salesman takes custody of his son as he's poised to begin a life-changing professional career.
Similar titles
Starz
The Man
A case of mistaken identity forces a Federal agent and a dental supply salesman to team up as they speed through the streets of Detroit to pull off a sting operation and solve the murder of the agent's former partner.
The Man
2005
The Longest Day
The retelling of June 6, 1944, from the perspectives of the Germans, US, British, Canadians, and the Free French. Marshall Erwin Rommel, touring the defenses being established as part of the Reich's Atlantic Wall, notes to his officers that when the Allied invasion comes they must be stopped on the beach. "For the Allies as well as the Germans, it will be the longest day"
The Longest Day
1962
Prime Video
Donnie Brasco
An FBI undercover agent infilitrates the mob and finds himself identifying more with the mafia life at the expense of his regular one.
Donnie Brasco
1997
Prime Video
Look Who's Talking
Mollie is a single working mother who's out to find the perfect father for her child. Her baby, Mikey, prefers James, a cab driver turned babysitter who has what it takes to make them both happy. But Mollie won't even consider James. It's going to take all the tricks a baby can think of to bring them together before it's too late.
Look Who's Talking
1989
Super Duper Alice Cooper
Emerging from the Detroit music scene of the 1970s in a flurry of long hair and sequins, Alice Cooper restored hard rock with a sense of showmanship, while simultaneously striking fear into the hearts of Middle America with the chicken-slaughtering, dead-baby-eating theatrics that would cement his identity as a glam metal icon. Meticulously crafted from rare archival footage, Super Duper Alice Cooper tells the story of the man behind the makeup, Vincent Furnier, the son of a preacher, who got caught in the grip of his own monster.
Super Duper Alice Cooper
2014
Showtime
Chariots of Fire
In the class-obsessed and religiously divided UK of the early 1920s, two determined young runners train for the 1924 Paris Olympics. Eric Liddell, a devout Christian born to Scottish missionaries in China, sees running as part of his worship of God's glory and refuses to train or compete on the Sabbath. Harold Abrahams overcomes anti-Semitism and class bias, but neglects his beloved sweetheart in his single-minded quest.
Chariots of Fire
1981
Tove
Helsinki, 1945. The end of the war brings a new sense of artistic and social freedom for painter Tove Jansson. While focusing her artistic dreams on painting, the enchanting tales of the 'Moomin' creatures she told to scared children in bomb shelters, rapidly take on a life of their own, bringing international fame.
Tove
2020
HULU
The Perfect Storm
In October 1991, a confluence of weather conditions combined to form a killer storm in the North Atlantic. Caught in the storm was the sword-fishing boat Andrea Gail.
The Perfect Storm
2000
Starz
Spanglish
Mexican immigrant and single mother Flor Moreno finds housekeeping work with Deborah and John Clasky, a well-off couple with two children of their own. When Flor admits she can't handle the schedule because of her daughter, Cristina, Deborah decides they should move into the Clasky home. Cultures clash and tensions run high as Flor and the Claskys struggle to share space while raising their children on their own, and very different, terms.
Spanglish
2004
Prime Video
The Aviator
A biopic depicting the life of filmmaker and aviation pioneer Howard Hughes from 1927 to 1947, during which time he became a successful film producer and an aviation magnate, while simultaneously growing more unstable due to severe obsessive-compulsive disorder.
The Aviator
2004
Reviews
Best movie ever!
... more
It's fun, it's light, [but] it has a hard time when its tries to get heavy.
... more
This story has more twists and turns than a second-rate soap opera.
... more
Every time I feel like giving up, I watch this movie and it reminds me that quitting is not an option.
... more
The first time I watched this movie I wasn't quite sure what to expect. What I got was not only an amazing movie with great acting, but an inspiring message of how to be resilient in life in order to get what you want. This is by far Will Smith's best performance as an actor, and I'm surprised he hasn't been awarded an Oscar for this movie. I never cry for movies but this popped my cherry, the end is unbelievably satisfying. By far my favourite movie.
... more
A man goes from being unable to support himself and his family to exploiting others to become a multimillionaire. If you read the Declaration of Independence from which "the pursuit of happiness" is quoted, it ends with "to this we pledge our lives, our FORTUNES, and our SACRED HONOR." The Founders who wrote that the pursuit of happiness is an unalienable right, gave their fortunes to win it. The end, that the pursuit of happiness is the pursuit of money, that the cure to unhappiness is unbridled greed, is really sad. These people need therapy. I also found the story inauthentic. A lot of support mechanisms are available to homeless people in NYC. Of course, he used those resources but they left out that part to manipulate the viewer.
... more
Will Smith's sympathetic performance drives this emotional drama inspired by true events. It's an examination of life at its hardest, not succumbing to the hardships we're faced with, and that persevering can unlock that door which only had a glimmer of light behind it to begin with. Oscar-nominated Will Smith plays Chris Gardner, a talented, marginally employed salesman who struggles financially to keep his family together. Early on in the film his wife leaves him, but Chris is vigilant in caring for his son - played by real life son Jaden - no matter what. He persists every day to make ends meet, getting an internship at a stock brokerage firm, and putting every ounce of strength into shielding his son from the dire circumstances he's forced into. It's that distant, unlikely dream, driving him forward every day, and the result is an emotionally resonant drama with some serious moments, and a few light-hearted ones comedic scenes, with many unlucky moments befalling our protagonist. Strongly acted and well written, the film is entertaining from beginning to end... to a fault. It can feel a bit tonally uneven given the events taking place, with the comedy defusing an otherwise depressing scene and slightly undermining the films attempt to emotionally engage fully, because it could have been a masterpiece of raw emotion had it chose a harsher path without detraction of humour. But The Pursuit of Happiness, by the end, earns your happy tears whilst sending a clear and deliberate message about aiming for life's ever elusive dream of a happiness, and the ability to succeed, something that should resonate amongst us all; those who are currently in a plight, and those who've risen against it, fought it, and won. 8/10
... more