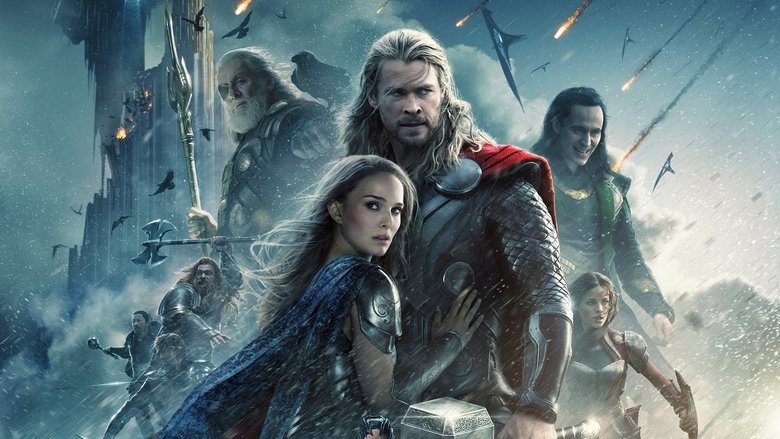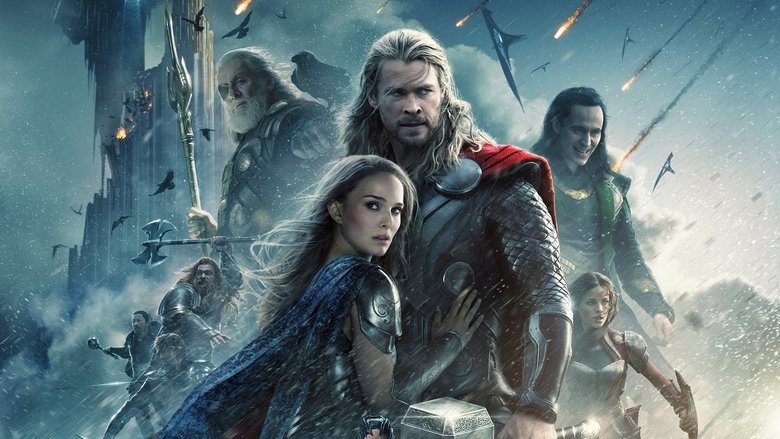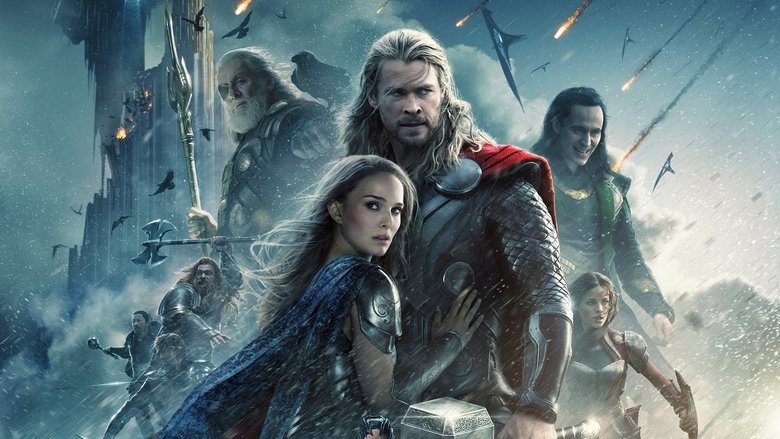 Thor: The Dark World
October. 29,2013 PG-13
AD:This title is currently not available on Prime Video
Thor fights to restore order across the cosmos… but an ancient race led by the vengeful Malekith returns to plunge the universe back into darkness. Faced with an enemy that even Odin and Asgard cannot withstand, Thor must embark on his most perilous and personal journey yet, one that will reunite him with Jane Foster and force him to sacrifice everything to save us all.
Reviews
Don't Believe the Hype
... more
At first rather annoying in its heavy emphasis on reenactments, this movie ultimately proves fascinating, simply because the complicated, highly dramatic tale it tells still almost defies belief.
... more
While it doesn't offer any answers, it both thrills and makes you think.
... more
The story, direction, characters, and writing/dialogue is akin to taking a tranquilizer shot to the neck, but everything else was so well done.
... more
The second instalment of the adventures of Thor is something of a let down comparatively. The first film had some interesting backstory but this time we are weighed down by over-explanation, a convoluted plot, and editing which is too fast for the viewer to enjoy the splendourous CGI worlds artists have gone to so much trouble of imagining. This time the characters are in London and the plot shifts with preposterous coincidence to London too, and then used as a finale for supposedly the end of the universe. Its tongue-in-cheek, to which I will give it credit, but the main problem is the feeling that Thor is not vulnerable enough that he is not going to win the day. It's an overwrought production, engaging only by its pounding music and incessant battle scenes and spacecraft kinetics. It's good fair but when you've seen the 'high striker' a couple of times at the fair you need something new and Thor lacks dimension when he's the lead character expected to carry the whole film without much new backstory extended to him. There is some saviour and that is, once again, Tom Hiddleston in wide-eyed mania who gave us an interesting villain with perfectly pronounced threats with a trace of unsettling sibilance.
... more
More beautiful than the first movie. When will Loki really die? Even in the 1500-episode series, they do not extend this enemy's death to an enemy. Thor had become smoother as a character than these. It was not bad.
... more
Thor the Dark World was the first Marvel movie I've seen and the first at the movies and I really liked it. Sure the main villain was not great but that didn't destroy the movie. I still like the movie to this day and like it more and more each time a watch it everyone has their own opinions and this is mine.
... more
All of the MCU movies are fairly good (Including The Incredible Hulk). They give some backstory, a good plot, well thought out characters, and good CGI....except for this one.This movie is all visuals, but nothing else.Basically, an alien is trying to destroy the universe, and Thor and his friends are called upon to stop him. The alien attacks their homeland, and they lose someone. They eventually go to earth, and Thor manages to kill this alien (as expected). It very predictable, there's never a moment where you feel any stakes, and it is a very bland action movie. Save yourself some time and don't watch this movie. It has nothing to offer, and is unnecessary in terms of understanding any other MCU films.
... more