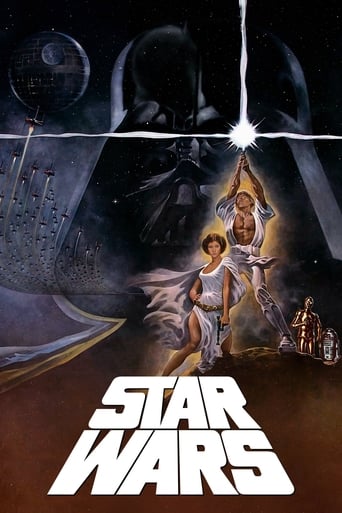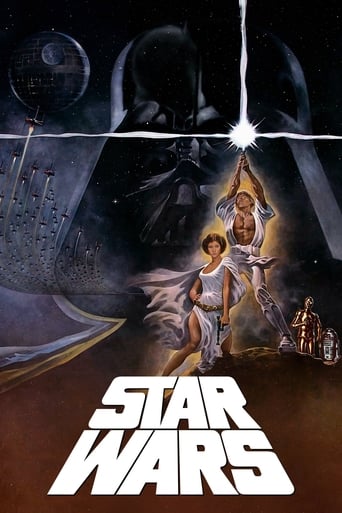 Star Wars
May. 25,1977
AD:This title is currently not available on Prime Video
Princess Leia is captured and held hostage by the evil Imperial forces in their effort to take over the galactic Empire. Venturesome Luke Skywalker and dashing captain Han Solo team together with the loveable robot duo R2-D2 and C-3PO to rescue the beautiful princess and restore peace and justice in the Empire.
Reviews
This is one of the greatest movies of all time which isn't saying anything new really. Star Wars is just such an entertaining and perfect film overall that it deserves to be qualified as a masterpiece.There are so many great scenes in the film such as the opening, the cantina scene, everything on the death Star and of course the final battle to destroy the death star.The films practical effects still hold up and they look incredible, the score is amazing, the acting is great, the action is good, the characters are likeable and the story is good.Overall this film is just one of those rare perfect movies that is endlessly rewatchable.
... more
Star Wars came around at the right time. People were feeling down and needing something fun to take their minds off the late 70's which were a crummy time. Star Wars blasts across the screen from the opening shot (still amazing today) to the final. And if there had never been another movie, that would have been ok simply because this is so great. But it gave birth to a phenomenon and for that , I am totally thankful. Just a great, enjoyable, wonderful movie.
... more
An excellent movie with everything. Entertainern, very good characters. Especially Vader and Luke. The space battle at the end was also very good. Han Solo, C3PO and R2D2 works perfect as comic reliefs. Very good effects for 1977. An excellent movie.
... more
Star Wars by George Lucas was the first film I ever remember seeing and it still holds up today as one of the most marvellous spectacles in Sci Fi history.Everything from the effects to the characters to the world building! All these things add up together to make one of the greatest Sci Fi Films in cinema history!
... more