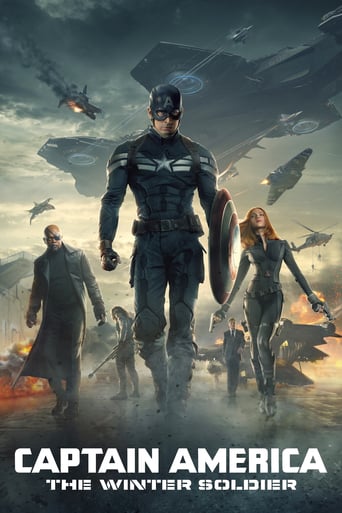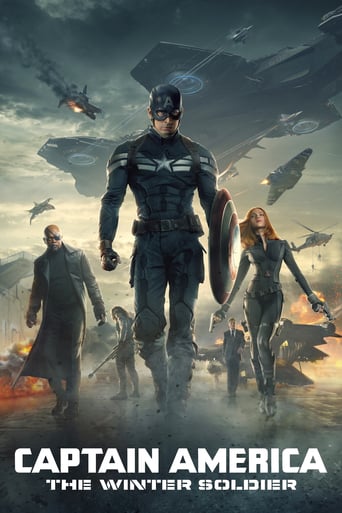 Captain America: The Winter Soldier
March. 20,2014 PG-13
AD:This title is currently not available on Prime Video
After the cataclysmic events in New York with The Avengers, Steve Rogers, aka Captain America is living quietly in Washington, D.C. and trying to adjust to the modern world. But when a S.H.I.E.L.D. colleague comes under attack, Steve becomes embroiled in a web of intrigue that threatens to put the world at risk. Joining forces with the Black Widow, Captain America struggles to expose the ever-widening conspiracy while fighting off professional assassins sent to silence him at every turn. When the full scope of the villainous plot is revealed, Captain America and the Black Widow enlist the help of a new ally, the Falcon. However, they soon find themselves up against an unexpected and formidable enemy—the Winter Soldier.
Reviews
One of the best hand to hand combat action movie. The way cap & winter soldier fought with bear hand was really impressive. Sending nick fury off to grid was really cool. Bucky did great as a winter soldier. Black widow & sam did great. Its a complete action entertainment movie. Storyline was great. :)
... more
Captain America's second solo outing in the MCU was something that I wasn't sure about at first. Some plot points can be a bit confusing upon your first viewing if you are not paying super close attention to every little detail. However, upon my second viewing, it all came together. In my opinion, there are only 3 comic book films that are good movies, not just superhero movies. These are movies with deep characters and complex story elements. Those 3 movies are Dark Knight, Logan, and Winter Soldier; this movie is amazing. First off, this film really does Captain America justice. He is so awesome in this movie. Just in the first ten minutes you really start to buy into the idea that he is the greatest soldier in history. I like the Russo brothers vision of the character in this film. Cap is the definition of the American Dream; the moral guy who was your great neighbor; but now in 2014, things aren't exactly the same. He quickly realizes he can't just trust anybody that easily, even his allies. Nick Fury and Natasha Romanoff are fantastic characters to have in this film for that exact reason. We know Cap can trust them, but they are still very, very complex people with shady personalities. SHIELD is hiding very big secrets and when Cap has an unknown mercenary after him, things get more out of hand. The pacing in this film is excellent. It has frequent action but there is one time where roughly 25 minutes go by without any action, but I wasn't bored at all, The things that happen in there are interesting story and character building. The film has a great look. The CGI is polished in a way that fits well with this political thriller theme. A lot of people don't like this movie, and I sort of understand, it's easy to get lost. If you know what is going on though, this film is so much deeper than it appears. Next time you have family movie night, give this one a watch!
... more
Best actions scenes in the MCU, period. So many brilliant coreographed fights that went along with the pace of what this story tried to feed. It felt tense and not tense exactly when it needed to. All of the characters were essential to what was going on, and that pushed the movie to excellence
... more
This film greatly improved upon its predecessor, and I loved the last film so that should tell you what I think about this film. The Russo's direction is wonderful and nuanced with Evans giving another outstanding performance as Steve Rodgers, and the added chemistry between him and Scarlett Johansson's Black Widow give the film closer relationships to play with. The emotional fight between The Winter Soldier and Cap gets me every time. This film will always be in my top rated MCU Films and I'll be with it til the end of the Line.
... more