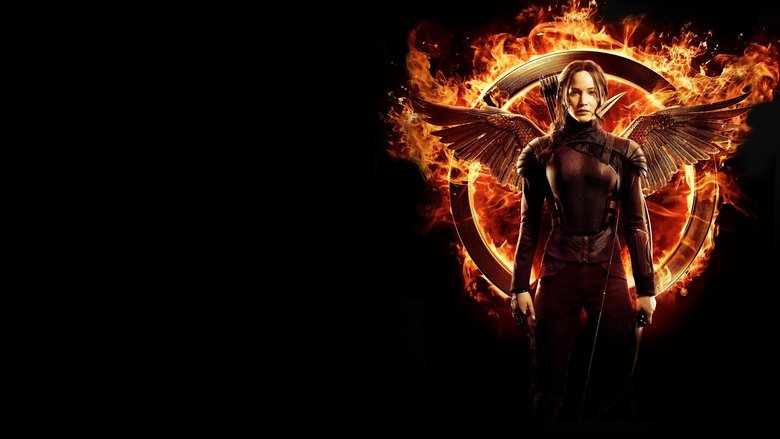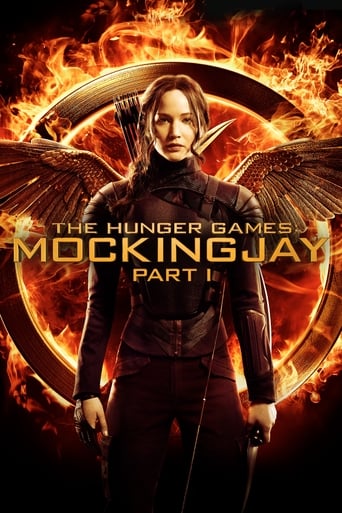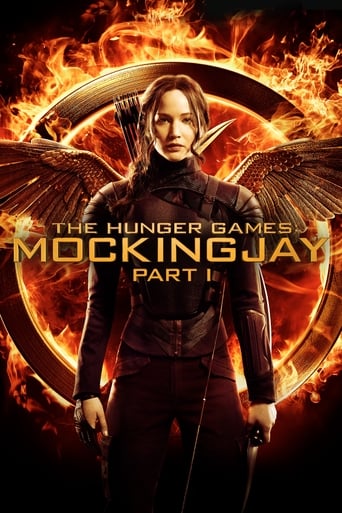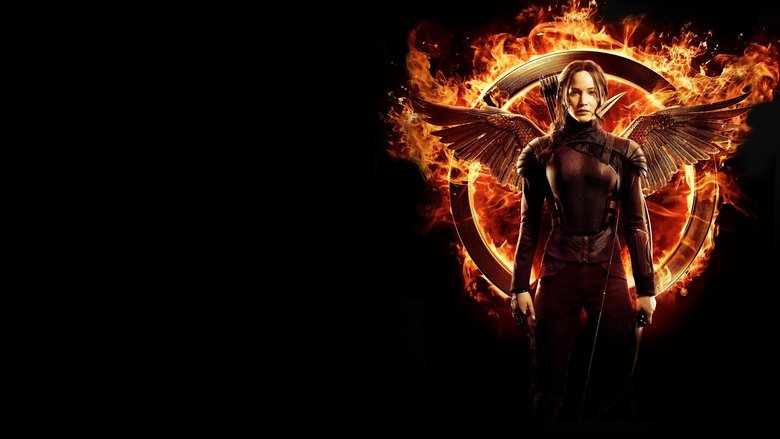 The Hunger Games: Mockingjay - Part 1
November. 19,2014 PG-13
Katniss Everdeen reluctantly becomes the symbol of a mass rebellion against the autocratic Capitol.
Reviews
The Hunger Games: Mockingjay-Part 1, follows Katniss Everdeen as she wakes up after the events in the arena and finds herself in the broken district thirteen. Katniss struggles to become the rebellions mockingjay figure that she feels she can't be. Mockingjay-Part 1 may seem boring at first since there's not much to this film. The film is not as suspenseful and thrilling, though the events in the film are shocking and the decisions made will get you thinking. As you watch the film it will get interesting and will have you hoping for a good outcome from the whole situation that the characters struggle to come out of as they are constantly reminded that its the things we love most that destroy us."I have a message for President Snow. You can torture us and bomb us and burn our districts to the ground. But do you see that? Fire is catching... And if we burn... you burn with us!"-Katniss Everdeen, The Hunger Games: Mockingjay-Part 1
... more
Fantastic film. Brilliant addition to the series even as part 1 of 2. Mockingjay has dispensed with the killing games of the 1st two instalments in favour of war, political power plays and the beginnings of a rebellion. There is also an underlying theme highlighting the power of the media and it's influence in such matters. This one is intense and really packs an emotional punch - aided by some excellent direction and some great acting from the lead players. It is sad to have the knowledge that we have now lost a talent like P.S. Hoffman - his Plutarch is a wonderful exercise in subtlety and intellectual prowess. An interesting match against the power of the capital, with it's abundant troop numbers and heavy firepower. He is a gifted strategist and the one who seems to really know what is going on. Jennifer Lawrence is excellent once again as Katniss. It is clearer now (than in the 1st two films) why she had been picked for this as she really makes you believe the up and downs of this difficult journey, and you are with her for every step. Some of the heart wrenching scenes/speeches (one early one in particular) may have fallen flat in the hands of another actress. I found myself completely engrossed for the entirety of this film, not wanting to take my eyes off the screen for any of it. As I said previously, this is heavy on the emotion and it rarely lets up. Even with little knowledge of the intricacies of the back story and history of Panem, you are wholeheartedly behind the rebellion and you so fervently despise the man behind the suffering. Sutherland hasn't had much screen time in any of these films but credit to him to still make you loathe the Snow character and his relaxed attitude to the genocide of entire cities of people. It's a pity that this film had to be split in 2. It's annoying to have to wait so long for a conclusion. I am deducting a star purely because it feels unfinished. However, considering this is based on fiction for young adults...it still hits hard and will stay with me for a while.
... more
Katnis Everdine is really, really starting to rub me up the wrong way. Sure, she is really good with a bow (and also seems to have the ability to magically bring arrows back into her quiver after firing all of them at a bunch a ravenous apes), but she also seems to be very prim, proper, and nothing like the rebel that everybody makes her out to be. Okay, I guess the whole idea is that she is supposed to be the reluctant hero, but as far as I'm concerned she really doesn't come across to me as being all that heroic. In fact after finishing this movie I had literally become sick of the sight of her, which is disappointing because she does play Mystique in the X-men really, really well.Anyway, this film follows on from the previous one, after the rather annoying cliff hanger where it turned out that half of the people in Capital, including one of John Snow's closest confidants, turned out to be rebels, and that there has been a rebel movement building for quite a while. However, the mysterious district Thirteen, which was only mentioned once in the previous films, and was said to have been destroyed, turns out to be the rebel base. Mind you, as soon as you are introduced to this place, and their leader Coin, you, or at least I, raised the question as to what was so different here than there was elsewhere. Particularly since the so called rebels had this habit of kidnapping people that Katnis trusted.So, what we have are the rebels wanting to use Katnis, the reluctant face of the rebellion, to film a number of propaganda videos – tell me again how these rebels differ from the rest of Panem? The problem is that Katnis turns out not to be all that good an actor, which was strange because she was a really good actor when it came to pretending to be in love with Peter, but then again we sort of wonder whether she actually is in love with him or not. So, they decide to go out to the war zone where she can be herself, and then use this as an opportunity to film the videos.Oh, I should also mention that Peter, and some others, were captured by the Capital and are being used in propaganda videos of their own, so the rebels send in an elite strike force – of which Katnis isn't allowed to participate because, well, she actually isn't a warrior, she is just the human face of the rebellion. I am sort of wondering whether I should say anymore, but I won't because, well, I can't be bothered.
... more
The Hunger Games: Mockingjay Part 1(2014) Starring:Jennifer Lawerence, Josh Hutcherson, Liam Hemsworth, Julianne Moore, Woody Harrelson, Robert Knepper, Sam Claflin, Lily Rabe, Evan Ross, Philip Seymour Hoffman, Donald Sutherland, and Elizabeth Banks Directed By: Francis Lawrence Review FIRE BURNS BRIGHTER IN THE DARKNESS The Biggest problem with the new Hunger Games film is right there in the title:Part 1 Mockingjay, the final installment in Suzane Collins dystopian trilogy wasn't conceived in two parts. That was a decsion made in Hollywood by a studio looking to double and milk every last dime out of its blockbuster franchise. The suits probably thought "Hey it worked out well for Twilight and Harry Potter, so why not us?" You can't blame them for wanting to keep the good times rolling. But it's a pretty cynical business plan, and it's led to a film that feels needlessly padded. Mockingjay Part 1 is like someone in my school doing a paper and there is a limit you need to get too and they just want too jack it up. This is very disappointing because the previous chapter Catching fire, I thought exceeded the first film and helped the franchise, cause I did not like the first film it's a battle royal rip off. Catching Fire though gave the main character Katniss played excellently by Jennifer Lawerence into a brainy badass. Now she is become passive. The film picks up after the incendiary conclusion of catching Fire's Quarter Quell, when Katniss was rescued and brought to the rebels, underground fortress in District 13. Here, the anti-capital leaders plot their next strike against president Snow(Donald Sutherland), hatching a plan to turn Katniss into fiery symbol of the resistance in a propaganda war as their secret weapon known as the mockingjay. The film is interesting, the suffering this film has is that to me I felt bored while watching this latest entire in the hunger games series. The performances are ultimately what kept me me invested and interested in what was going on, but the script feels like such a jumbled mess that I didn't care what was going on. I suppose director Francis Lawerence and writers Peter Craig and Danny Strong deserve some credit for daring to sneak any political cheekiness into a movie that's as big and corporate as this. But overall their hands are tied too tightly. While the series' second film had better character development, Mockingjay is mostly bound to the bleak and claustrophobic bowels of a bunker. It suffocates the film. And when the story does get interesting and you know something important is about to happen the movie ends. That's not a cliff-hanger that's a tease. I give The Hunger Games: Mockingjay Part 1 a two and a half out of five.
... more