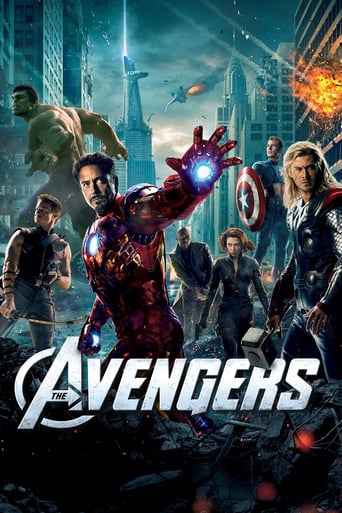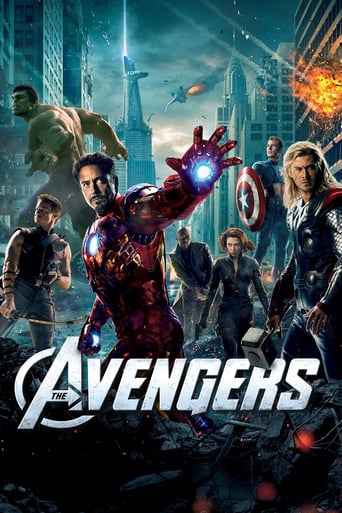 The Avengers
April. 25,2012 PG-13
AD:This title is currently not available on Prime Video
When an unexpected enemy emerges and threatens global safety and security, Nick Fury, director of the international peacekeeping agency known as S.H.I.E.L.D., finds himself in need of a team to pull the world back from the brink of disaster. Spanning the globe, a daring recruitment effort begins!
Reviews
I, along with thousands of others, grew up a huge superhero fan. Film makers capitalized on the superhero fandom by making franchises off of the most popular heroes such as Superman, Batman, and Spider-man. I remember as a kid loving those movies, but I would think, "Man, how cool would it be if they made a Justice League or an Avengers movie!". But it was just a dream. Until 2012. After Iron Man started the MCU in 2008, superhero fans and movie fans everywhere witnessed a legendary event, when The Avengers graced the big screen. And boy was it good!Iron Man, The Incredible Hulk, Thor, and Captain America: The First Avenger introduced us to all the main characters in this movie, so there was no need for dumb intros *cough*cough*... Suicide Squad... What's great is that each of our heroes are at different places in their journeys and it shows in their roles in this film. The casts does an amazing job of playing a group of very different heroes coming together, not because they fit well together, but because they have to, in order to save the world. The plot may be simple, but it works. The film is fun, action-packed, and evenly paced. Loki is my favorite MCU villain to date... I know I know ... Thanos ... he's great and all, but there's something about Tom Hiddleston's Loki that is so likable without downplaying him as a threat.Infinity War may be remembered as the greatest Avengers movie, but this movie will always be my favorite.
... more
This...this movie here is by far one of the most memorable movies to date. The Battle of New York was a whole event I could look away from. Now that got me the most attention.
... more
The Avengers is popcorn entertainment at its best. It's a superhero movie and it's not ashamed to show off that baggage at all. If anything The Avengers takes that label and runs with it all the way through its saving-the-world story.Does it need to be particularly deep? No. Is it an entertaining film that managed to get on by just fine before Spiderman's introduction to the MCU? Yes, absolutely. Cap, Thor, Hulk, Iron-Man, Black Widow and Nick Fury are great team players overall. I didn't count Hawk-Eye then because for some reason Jeremy Renner's portrayal just doesn't work for me. Everyone else is just fine though.Avengers may be rendered a little obsolete because of its sequels but I reckon it's still a rock-solid movie that's a great time-killer through and through.
... more
Marvel never seemed to dissapoint, but this time they went far ahead of them and created maybe their best movie ever. The feeling you get when you see 5-6 action heroes, all doing crazy good stuff and helping each other in some fun and interesting ways, tactics and fights is bigger entertainment than anything else a movie can give. The dialog between them, the way they hate and admire each other at the sime time, their personalities and powers, all mixed together in one big superhero gem that offers everything that is possible to offer, not to mention the work that was obviously put in visual effects and design. The villain is everything, he is the driving force and gives maybe an Oscar worthy villain performance.
... more